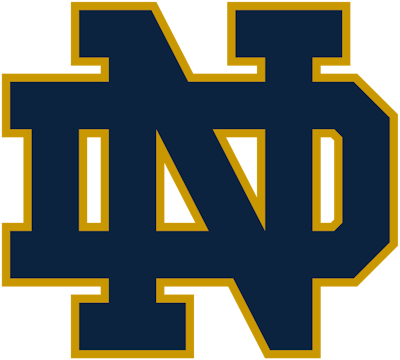 Notre Dame football fans will participate in shaping the game-day environment during Saturday's matchup against Ohio State by wearing special LED wristbands that will be issued to all ticketed fans when they reach their seats.
In an effort to get as much green in the stadium as possible, the game has been students are coordinating with green outfits, and the team will be fitted with a special monochrome look with both green jerseys and pants.
"We want to see a lot of green in here," head coach Marcus Freeman remarked this week, according to SL.com's FanNation. "That's the cool thing about Saturday is we've got green jerseys and I don't know if they're calling it a green out, but we want to see a lot of green. I think our players notice it and appreciate that, especially pregame, as you just said. We want to make sure there's as many Notre Dame fans as we can, and I think they're doing some cool things for the fan experience. I encourage our fans, man, make sure you guys are here and let's get as much green in the stadium as we can."
The stadium public address announcer will cue fans at certain times during the game and the wristbands will provide special light shows when the Irish run out on the field before the game as well as at different times throughout the game. The idea is the brainchild of Notre Dame assistant athletic director of fan experience Don Scott.
Fans have been asked to take only one wristband and not trade their wristbands with anyone, because each wristband is programmed to light up in corresponding section and row of the stadium. The bands also have a QR code that fans can scan to receive a 20 percent discount on Notre Dame merchandise, and 10 fans will also receive exclusive items, including autographed memorabilia and game-used equipment.
"We expect to see a lot of green in that stadium and I think it's going to be a really cool opportunity," Freeman said. "A great opportunity, on Saturday night to play a great opponent in Notre Dame Stadium."