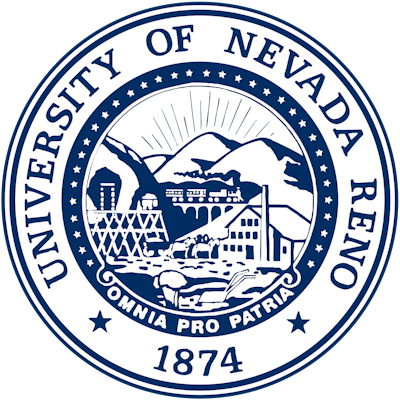 The University of Nevada could have a new arena by 2026 under a 10-year expansion plan presented by Reno's Grand Sierra Resort hotel and casino.
The $1 billion private capital investment is the largest of its kind in city history.
Aside from the 10,000-seat sports, concert and special events arena, the project also includes plans for a 800-room hotel tower, 300 "affordable" riverfront residential units, a golf center and Las Vegas-style water shows.
"The vision is to transform GSR into a destination where community, sports and entertainment come together," resort owner Alex Mereulo, who also is the majority owner of the NHL's Arizona Coyotes, said during a news conference Wednesday.
Mereulo and University of Nevada president Brian Sandoval have been exploring the project for some time and no public money will be needed.
"The investment will be at least $1 billion," Mereulo told a crowd of more than 100 at the formal announcement Wednesday in a nightclub just off the casino floor as a dozen Nevada cheerleaders cheered, according to ESPN. "This will be the home of the Wolf Pack."
"It will create what I think is the greatest sports venue in the country," Sandoval said.
Nevada basketball coach Steve Alford said the arena would have a big impact on recruiting.
"Now, as we get into a new era of basketball and how we go about doing our business, with the NIL (Name Image Likeness), with the transfer portal, to be able to sell this on top of our community, on top of our university, it just puts us at a whole 'nother level. It's a whole 'nother student athlete that we're going to be able to get into homes and talk to," Alford said.