An Iowa health club becomes locally dominant by being locally omnipresent.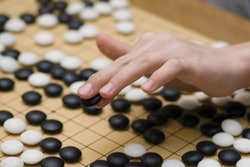 In "go," the ancient Chinese game in which black and white stones are placed on the intersections of a 19-by-19 grid, a player seeks to control a larger portion of the board than his or her opponent by surrounding the opponent's stones with his or her own. Central to the strategy is finding a balance between supporting one's own position and creating influence across a greater portion of the board.
Wayne Meier, president and CEO of the Midwest Athletic Club in Cedar Rapids, Iowa, says he's not familiar with the game, but one could imagine that he would be a formidable player. Over the past three years, he has spread his health-club influence across a greater portion of Cedar Rapids with the creation of two small, 24-hour MAC Xpress facilities that serve as satellites of his two full-size facilities. He also manages corporate facilities within local GE Financial Services and General Mills headquarters, a third MAC Xpress is set to open Oct. 1, and Meier says a fourth is in the works.
"We love them," Meier says. "We fill these things with leased equipment and can usually find a building owner willing to put the costs of the build-out back into the lease, so it's worked really well for us. We can put these together with very little up-front money at all. They're great."
Meier didn't invent satellites (more typically, YMCAs have developed them), but his success with the concept shows how a club can become a community's major player - extending its brand, and reach - without making major financial commitments.
The MAC began life as the New Image Fitness and Gym in 1984, a 4,000-square-foot leased space in a Kmart-anchored shopping center. Two relocations and a name change (to MAC Xtreme) later, it totals 44,000 square feet and includes a fitness center, gym, pool, racquetball courts and group-exercise space. Meier's second full-service club, the MAC South, has essentially the same amenities, minus the pool.
The two 24-hour MAC Xpress locations offer only cardio and strength equipment, but they allow the MAC empire to encompass both upscale clubs and no-frills clubs - something that comes with a lot of advantages. For members, the existence of the various MACs takes away the number-one obstacle to working out - inconvenience.
"My big-club members can buy into an Xpress membership for an additional five bucks a month," Meier says. "Xpress or corporate customers get access to all the Xpress clubs, plus they can use the big clubs on weekends for free. The 24-hour chains in town can't offer the free use of a larger club with a pool, basketball courts and racquetball courts. It's just a no-brainer for us."
Meier is quick to add that while the differentiation with local Snap Fitness and Anytime Fitness franchises makes for a compelling sales pitch, the larger goal is to aid member retention.
"It's easier for us to sell memberships because we're spreading our members around seven facilities throughout the city," he says. "We've got the membership count, more than 8,000 members, but when you visit my full-service facilities, they're not jam-packed like a lot of big clubs are. All I'm doing is finding a better way to service my members so they can't say, 'I can't find time,' or 'It's hard to get there.' I want to resolve that issue for them so they can get in their workout."
And so, when Meier places his game pieces on the Cedar Rapids board, his strategy is to surround his current and potential membership more than it is to surround his opponents. His first two Xpress locations sit next to banks, where regular traffic is assured, while the third will take up 6,000 square feet in the first floor of an office building where 800 people work at either Alliant Energy or United Fire & Casualty. Unlike the first two Xpress locations, the new club will offer group exercise classes to appeal to this white-collar demographic.
"The smaller, 24-hour chains tend to try to find the best lease they can get, but we strategically place ours in very upscale areas, busy areas with people going to and from work," Meier says. "I don't look at an Anytime or a Snap as a competitor. Basically, every time I build another facility, I'm pulling members from one facility to another one that's more convenient for them. In a way, I'm my own worst competitor now."
Meier told the Cedar Rapids Gazette earlier this year that he gets e-mails from members asking him to put a MAC Xpress in Lisbon or Mount Vernon, North Liberty or Iowa City, but he maintains it's the nearby presence of the large facilities that makes the small facilities work. "We feel our success has to do with the overall combination of facilities, and tying them all together the way we have," he says.
Even in the absence of linked facilities, there are signs that the larger chains are seeing the advantages of a smaller footprint. At this year's International Health, Racquet & Sportsclub Association Convention, Gold's Gym announced a new "concept club" program that will feature smaller-sized facilities of between 8,000 and 12,000 square feet, thus requiring a lower capital investment. (Life Fitness, which was named the concept clubs' preferred equipment provider, called the smaller clubs an "underrepresented segment of the marketplace.")
As the proliferation of smaller clubs under the same banner continues (it is in fact a well-established trend), it is easy to imagine each community not as a game board but as a supermarket shelf, with club providers looking to fill as much shelf space as possible with their family of brands. "Oh, absolutely," Meier says, agreeing with this analogy. "The more you can make it easy and convenient for your customers, that's what it's all about."