Nearly a third of the top 100 runners to finish a marathon in Xiamen, China, earlier this month were disqualified for cheating, with several of the cheats turning out to be students from a middle school in Shandong province.
One method used to fix the China results dates back to the early 1900s - circumventing a substantial length of the racecourse by car. Another involved much more modern technology. Some competitors gave their radio-frequency timing chips to faster runners, who either served as imposters or carried multiple chips, including their own, across the finish line.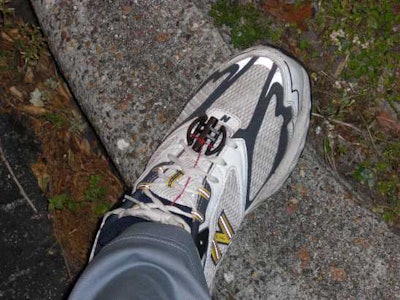 Why were so many looking for an illegal leg up? Runners believed to finish the race in less than two hours and 34 minutes stood to gain extra points toward China's highly competitive university entrance exams, according to a report last week in England's The Guardian.
When asked whether such chip switching occurs here in the states, Sean Gavigan, owner of Milwaukee-based PrimeTime Race & Event Management LLC, says, "We've never run into any blatant cheating where we've actually caught anybody. It's something that we perceive as possible, but we don't want to talk about it too much, just because we don't want to give people any ideas."
Runners would be unwise to even think about it. PrimeTime integrates its chip-based timing with photographic evidence of who is actually finishing the race at the time a particular chip crosses the line. This is precisely how officials in Xiamen uncovered the rampant fraud at their race. In fact, they have vowed to enhance future video surveillance of the event, which draws 50,000 participants.
"For the average community road race, it isn't such a necessity, because generally there isn't much motivation to cheat," Gavigan says. "When there are bigger stakes on the line in a larger race, our policy is to focus particularly on the top 100 finishers to make sure everything is very clean at the finish line, that the correct people cross at the time their chips are read. Cheating can be easily prevented with a comprehensive timing plan."