Looking back on the 21st Winter Games in Vancouver, one of the more compelling stories to emerge late last week was that of bobsled driver Steve Holcomb, who steered the United States to its first gold medal in the sport in 62 years.
On the brink of blindness and bobsled retirement, Holcomb underwent a procedure not yet approved by the FDA to compensate for a degenerative eye disorder that left him with distorted corneas and debilitating nearsightedness. New contact prescriptions secured every three months could no longer keep up, so in March 2008 doctors implanted a lens behind each iris. Literally overnight, Holcomb's vision improved from 20/500 to 20/20.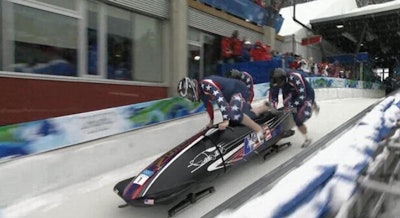 Based on Holcomb's case study, a blog earlier this week asked, "When an athlete gets Lasik, is he cheating?" I was the 600th respondent to click, "No - it's the same as wearing glasses," and I was solidly in the majority. That response garnered roughly 85 percent of the vote, to just over 7 percent each for "Yes - it's the same as taking a performance-enhancing drug" and "No - most banned PEDs shouldn't be considered cheating."
I found the question rather silly, actually, since Lasik wasn't even the eye procedure that benefited Holcomb. And where does one draw the line on other operations? Pitcher Tommy John enjoyed more Major League Baseball success after the elbow-salvaging procedure that bears his name than he had before it, notching 164 of his 288 career victories post-surgery. The jury is still out on whether that constitutes evidence of performance enhancement, yet players still line up to have their weak or damaged ulnar collateral ligaments swapped with stronger ones.
In truth, Holcomb found that while it kept him in the sport, his clearer vision proved detrimental to his performance. He had become so accustomed to driving his four-man sled, "The Night Train," based on muscle memory and instinct that he actually scratched his helmet's faceshield such that the course and its visual evidence of previous crashes would be obscured. Out of sight, out of mind.
Over the years, athletes have tried to strengthen their vision naturally using a variety of exercises and gadgets. Left untreated, Holcomb wouldn't have been able to see the gadgets. "I was so nearsighted," he told Sports Illustrated a year ago, "I had to get right up to the eye chart just to make out the big E at the top."
Hopefully, the radical procedure has lasting results, allowing this 29-year-old computer technician and National Guard specialist to live his life off the track to the fullest. And if CR-3, as the procedure is known, becomes as common as Tommy John surgery, I - and apparantely most other people - don't see a problem with that.