More than 100 umpires working baseball and softball games in Mid Michigan on Thursday will donate their game fees (as much as $85 each) to Officials For Kids, a charitable initiative of the Michigan High School Athletic Association in conjunction with Children's Miracle Network Hospitals. Approximately $10,000 is expected to be collected, according MSHSAA spokesperson John Johnson, and the money will be used at the local Children's Miracle Network facility (Sparrow Hospital in Lansing) for the maintenance of its Pediatric Emergency Room and Waiting Room. This is the fifth consecutive year that officials organizations have been involved in the cause.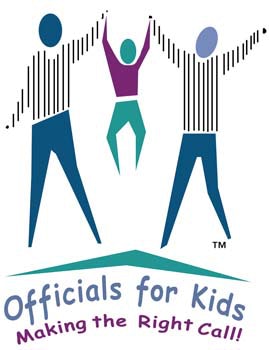 The Give-A-Game program, as it is known, has been used by different officials associations in the state to solicit donations and increase awareness of the Officials for Kids cause while generating public support for the Children's Miracle Network. Ken Sudall, who is leading a group of Give-A-Game umpires in the Lansing area today, also is encouraging motorists passing games to honk their horns. "It's a nice way for folks to show their appreciation for what officials do for kids, and to help support our efforts if they can't stop by the game," Sudall says.
Today's actions by Michigan officials stand in stark contrast to those of Louisiana officials, who three months ago forced the cancellation of some 80 high school sporting events around the state after principals voted down a pay hike requested by officials. A few days later, most returned to work after a promise from the Louisiana High Athletic Association to revisit the request.
Michigan's Officials For Kids program takes on a local focus at each Children's Miracle Network Hospital in the state. In addition to the efforts to benefit Sparrow Hospital, Officials For Kids has a program at Beaumont Hospital in Detroit called Referees For Reading, in which money raised helps fund a pediatric ward book cart and officials give of their time to read to children. At DeVos Children's Hospital in Grand Rapids, members of the West Michigan Officials Association have conducted Give-A-Game donations the past three years to assist programs for visually impaired pediatric patients and the hospital's Children's Burn Camp. And at Hurley Medical Center in Flint, Officials For Kids donations will go towards Camp REACH, which fights childhood obesity. "I'm not aware of a similar effort in any other state," Johnson says.