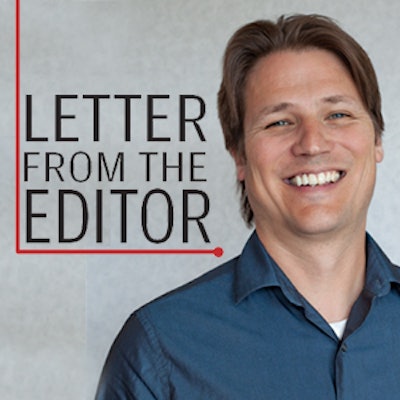 This article appeared in the September issue of Athletic Business. Athletic Business is a free magazine for professionals in the athletic, fitness and recreation industry. Click here to subscribe.
It's almost September, which means school is back in session. High school and college athletics are in full swing, campus rec centers are packed, and municipal recreation programs have switched gears to focus on afterschool programming.
Though the academic year is just getting started, athletic directors have been hard at work for weeks, with fall sports practices starting for many in August. Across the industry, those working for academic institutions have been spending their summer "vacation" looking ahead to the coming year.
We've been doing the same.
With a combined July/August issue, we had something of a break before we sent the September issue to press. There were a couple of actual vacations, yes, as well as requisite summer baseball games and the reconvening of the office volleyball team. We also hosted our annual Facilities of Merit judging (more on that next month).
Like our scholastic counterparts, we were also hard at work on a game plan for the coming year. Drawing on the issues and noteworthy developments of the past 12 months, we assembled our 2017 editorial calendar. From topics such as medical fitness, intramural sports and branding to facility design, maintenance and lighting strategies, we'll continue to offer solutions and inspiration for all sectors of our industry.
We're also celebrating our 40th anniversary next year, and like any great celebration, the planning has to start early. As we delve into the tomes of knowledge we've amassed over the past four decades, it's amazing to see how much has changed — imagine a 1983 feature on "catastrophic injuries" in football that never mentions the word "concussion."
Throughout the year, we'll take a look at this and other hot-button topics that have shaped our industry over the years, as well as revisit some of the leaders responsible for those changes. We'll be expanding the database of articles on athleticbusiness.com, and inviting readers to reflect on their own tenures.
We've got our work cut out for us for the year, and a lot of studying to do. We hope our assignments make the grade come 2017.
---
This article originally appeared in the September 2016 issue of Athletic Business with the title "Letter from the Editor"