Leadership in a traditional business structure usually comes from the top down. It starts with the CEO, who impresses the company vision onto other C-suite executives, who pass it down to the rest of the employees.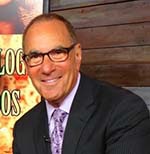 Today, many companies are promoting mindful practices to improve the health and decision-making of their leaders for bottom-line profitability and as a competitive advantage. Mindful leadership, according to advanced leadership coach and 2016 AB Show guest speaker Michael Mantell, is built on horizontal development, which focuses on building skills to accomplish tasks, not to simply follow the leader. In horizontal development, leaders are also followers. Employees have input into how a department or team is run, and they may perform different functions and report to different supervisors, depending on the project.
Mantell, the chief behavioral science consultant for Premier Fitness Camps who had a similar position at the American Council on Exercise, says today's leaders challenge their employees to take greater ownership of their own work. These leaders understand the strengths and weaknesses of their employees and leverage them to enhance overall performance. A health club operator, for example, would be remiss in asking a group exercise instructor to develop a one-on-one training program.
"A transformational leader works with subordinates to identify needed change," says Mantell, who has a doctorate in counseling psychology. "They create a vision to inspire people and then execute change as a group. The leaders who I've trained connect with an employee's commitment to a project. If the employee is not connected to a project in the organization, it's tough to get anything out of that person."
At the AB Show in November, Mantell will share tips mindful leaders need to be aware of to improve their decision-making abilities, which in turn improves the company's bottom line. Want to get a head start? Here are a few ideas to get you thinking:
1. Be Present, Fully Aware and Non-Judgmental
"This is the essence of mindfulness. Research at General Mills found that 80 percent of participants in mindfulness training said they improved their ability to make better decisions with more clarity, while 89 percent improved their listening abilities."
2. Engage in Rational Self-Talk
"Many people say things to themselves that create problems in life, such as, 'I can't cope,' 'My boss is horrible,' 'If we don't get that sale, we'll be devastated.' These are described as irrational beliefs — not based in fact or objective reality. Irrational thoughts hamper your ability to protect your life and well-being, interfere with success and lead to unwanted emotions. People who think more rationally, using rational self-talk, based on realistic facts, see their problems and self-limiting behaviors eliminated or reduced. 'I've prepared well and can give a good presentation,' is an example of rational self-talk. This helps leaders choose their responses instead of simply reacting. That's the key lever to use in order to dial back a mindset of giving up, worrying, limiting one's goals and being derailed by anger."
3. Apply Digital Mindfulness Aids
"Use the latest apps to remind you to stop and practice a few minutes of calming box breathing, where you retrain your nervous system to breathe properly, or other meditative practices."
4. Understand the Difference Between Mindfulness and Meditation
"Mindfulness is increasing attention and awareness in the present moment, becoming more aware of and in control of your thoughts — not wiping your mind clear — and not simply being more relaxed in a lotus position while wearing a robe and burning incense."
5. Collaborate to Advance Success
"Focusing on how others are just like you and learning to set a productive and personally collaborative tone in meetings are skills mindful leaders easily demonstrate."
Transform your program, facility and career at the AB Show, Nov. 17-19. This premier event is the No. 1 place for you to learn how to build a great team, get top-notch education and tips from industry thought-leaders, and find the products and services you need to effectively manage and equip your program or facility.
---

Get the rest of Michael's tips to advance your mindful leadership skills during his 2016 AB Show session: "Developing the Power of Mindful Leadership."
---