The millennial generation has come of age. According to statistics from the Pew Research Center, millennials (adults ages 18 to 34 in 2015) surpassed Generation X (ages 35 to 50) last year as the largest generation in the U.S. labor force. This year, millennials overtook baby boomers (ages 51-69) as America's largest generation.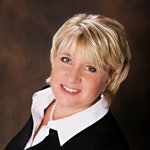 As baby boomers retire from the workforce and millennials enjoy a greater majority, it's crucial to understand how that shift affects the wants and needs of an organization's employees. Relationship development consultant and AB Show speaker Lori Hoffner keeps a close eye on trends in the workforce as they relate to the three main generations, as well as the silent, or traditional, generation (ages 70-87).
"We truly can create a cooperative work environment when we take the time to get to know the values that everybody comes in with," Hoffner says.
Those values change from generation to generation. Older generations believe in a live-to-work ethic. Their jobs define who they are, and they remain loyal to their companies. Younger generations, however, believe in working to live and are more inclined to seek new opportunities.
Millennials, specifically, want to work and contribute to their company, but they also want to know how their job impacts the world and the relationships they create, Hoffner says. She recalls a poster on the wall in a coffee shop operated by a millennial-aged owner that reads: "If you don't like your job, create a new one."
"That's the mindset of the millennials," Hoffner says. "If they don't feel a connection within the workplace, if they don't feel that they are being heard, they're leaving."
Hoffner will bring generations closer together at the AB Show this Nov. 17-19 by exploring four ways a multi-generation organization can cooperate and succeed:
1. Explain your work ethic to employees from a different generation.
"If you're in a position of leadership, this allows you the opportunity to describe the type of work you expect from others. It also helps you learn how others approach work tasks and how you can support them with your efforts."
2. Transfer institutional knowledge.
"This is critical for the overall success of any organization. However, it does not mean that you practice the 'that's the way we've always done it' mentality. Learn how to keep what has worked when there is no need to change it, tweak the methodology to incorporate newer and more advanced ideas, and leap into an entirely different approach for growth and excitement."
3. Mentor and build relationships.
"Younger staff is constantly seeking input from supervisors. They want to know how they are doing in their work and that their ideas are being heard and have value. By providing mentoring opportunities, you set everyone up for success."
4. Be explicit instead of implicit.
"This approach helps everyone, regardless of their generation. If information is not provided explicitly, or clearly, on the expectations of how a job or task needs to be completed, most will seek the path of least resistance. Being explicit with the details helps everyone understand the overall vision for the job."
Transform your program, facility and career at the AB Show, Nov. 17-19. This premier event is the No. 1 place for you to learn how to build a great team, get top-notch education and tips from industry thought-leaders, and find the products and services you need to effectively manage and equip your program or facility.
---

Get more of Lori's ideas to improve your multi-generation team during her AB Show session: "Training for the Ages: Creating Effective Multi-Generation Teams."
---