As the recent "History of Exercise" video starring Nick Offerman and first lady Michelle Obama shows, fitness industry fashion has changed — as have movements and music — but the importance of group exercise classes has not.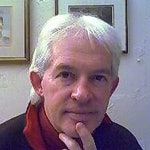 From the introduction of the Nautilus machine in the 1970s through Jazzercise and Jane Fonda-inspired aerobics classes in the 1980s, group fitness surged in the health club industry. After taking a back seat to one-to-one personal training during the 90s, group exercise made a booming comeback with programs such as Les Mills, MOSSA and Zumba.
Today, health clubs are facing a myriad of competition from group-oriented concepts such as Orangetheory Fitness and SoulCycle, as well as boot camps and boxing and kickboxing studios. To keep up with the latest trends, Athletic Business Show guest speaker Michael Scott Scudder says club operators need to emphasize group fitness with small and large group training.
At the AB Show, Nov. 17-19, Scudder will share three areas in which group fitness has a greater impact on your fitness center and fitness programming than one-to-one personal training:
1. Attractiveness
"Group fitness appeals to new-to-fitness customers far better than standard one-to-one equipment orientation. Group fitness members exercise more frequently, they refer more friends and associates and they have measurably higher retention rates."
2. Efficiency
"Group fitness activities offer not only the necessary social aspects to facility membership, but it addresses owners' needs for effectiveness and efficiency of payroll allocations, prolonging the career span of instructors and trainers."
3. Bottom Line
"Group fitness brings in more revenue per member than does one-to-one personal training at higher profit margins and a better payout to instructors and trainers."
Transform your program, facility and career at AB Show, Nov. 17-19. This premier event is the No. 1 place for you to learn how to build a great team, get top-notch education and tips from industry thought-leaders, and find the products and services you need to effectively manage and equip your program or facility.
---

Learn more about group fitness from Michael during his AB Show session: "Why 'Group' Will Be So Important in Health, Fitness and Wellness from Now On."
---