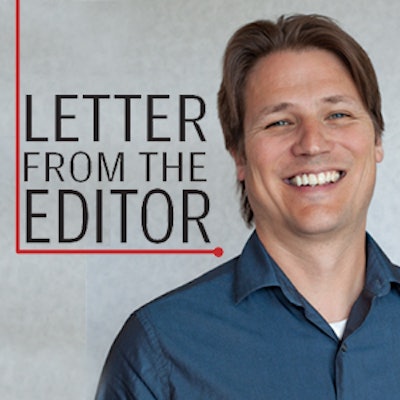 Athletic Business, as you will know quite well after you finish reading the APril issue, is celebrating its 40th anniversary. I, however, will only be celebrating six years with the company this year, which has made the past few months all the more invaluable.
I've learned a lot during my time with AB, but putting together the 40th anniversary issue has been an eye-opening experience. These past months have involved combing through volume after volume of archived issues, seeing some of the first instances of names and topics that have since become commonplace in our industry. I have a better understanding of how we've come to where we are, and while no one has a crystal ball to see exactly what the future will bring, I'm in a much better position to at least anticipate it.
Aiding me in the development of this issue was an indispensable list of tenured staff — including our CEO, Gretchen Kelsey Brown (turn to page 20 for an interview) — who have been here for decades. They dug into their minds (and their basements) for the information we needed to map the industry's course.
Joining our veteran staff were several members who have been here for no more than a couple of years, but whose insights were nonetheless essential to the process. This younger set of talent offers not just a fresh set of eyes with which to view the industry, but new ideas to shape it. For us, that means new design layouts, new ways to present information and engage with our audience.
I imagine your own workplace shares a similar dynamic, a mix of seasoned wisdom and new ideas. I hope this issue of AB serves not just to help provide historical context to the industry for younger professionals, but inspire them to make their own industry history moving forward.
P.S. The articles herein only scratch the surface of our history. Visit athleticbusiness.com to browse our digital issues back to 2008, or search for specific topics or stories dating back to the '90s.
---
This article originally appeared in the April 2017 issue of Athletic Business with the title "A fresh perspective" Athletic Business is a free magazine for professionals in the athletic, fitness and recreation industry. Click here to subscribe.