Is there something you would change about your facility's design?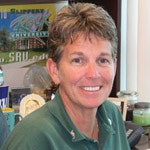 Karen Perry
director, Slippery Rock (Pa.) University Campus Recreation
"Two changes: 1) We would include dedicated group fitness studios in the original plans. Group fit classes are very popular but share space in a multipurpose gym. 2) We would include a zero-depth entry access to the pool or even a smaller therapy area — we have senior-adult and adaptive aquatic classes that would have benefitted tremendously."
---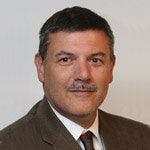 Mark Rose
athletic administrator, Clay Jr./Sr. High School, Portsmouth, Ohio
"I would change the entrance to/set up of our team locker rooms in our gymnasium. Our teams currently have to enter the physical education locker rooms before entering the individual team rooms. Originally, the rooms had separate entrances, but we redesigned the entrance hallways into team storage rooms, which were lacking in the original design."
---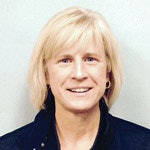 Beth Chapman
executive director, Muskingum Recreation Center, Zanesville, Ohio
"I would re-locate the free weight area from its current location, which is on the second floor above our yoga room! Although we have a platform for weights to be dropped, that noise and reverberation is too much for the relaxing atmosphere of yoga in the room below."
---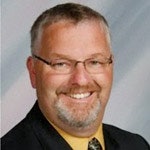 Andrew Mitchell
activities director, Fort Madison (Iowa) Schools
"The first thing I would do is get rid of the manhole cover that is in left centerfield of our baseball diamond. Next, because of the layout and parking lot of our school, most of our indoor athletic events use the side door, not the main door. It is fairly nondescript. I would do something to spruce that area up so people would immediately know what we mean when we say to 'use the east entrance.' "
---
Rick Guimond, athletic director, Marietta (Ohio) High School
"Bring them to a central location. We currently have seven different venues, only one of which is on the school campus (the gymnasium). Our baseball, softball, football/track, tennis, cross country and soccer fields are all located off campus with the closest of these being just over two miles' driving distance."
---
Carrie Smith, personal trainer, Oakridge Fitness Center, Savanna, Ga.
"More space and equipment for functional training, and more elevated stretch/workout spaces for members who cannot get down on the floor. Our membership is largely older than 60, with some well into their 90s."
---
Mark Mayer, director of community services, Town of Fountain Hills, Ariz.
"Storage space. There is never enough, and it is the first thing to be cut to save construction costs."
---
Calvin Kenney, facility manager, University of Oregon
"Nothing. So much planning went into the Hatfield Dowlin Complex at the University of Oregon, we feel as if we got it right, even after four years of operation."
---
This article originally appeared in the May 2017 issue of Athletic Business with the title "What would you change about the facility or facilities you work in?" Athletic Business is a free magazine for professionals in the athletic, fitness and recreation industry. Click here to subscribe.