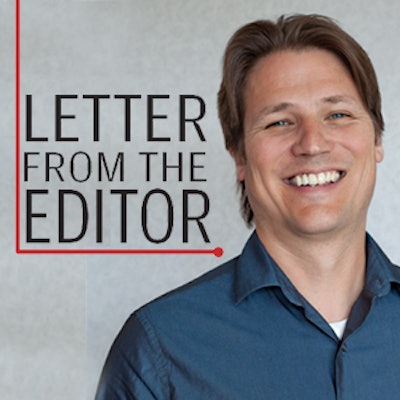 The Architectural Showcase is our most important issue of Athletic Business, and the facilities featured herein are undoubtedly this issue's stars. Each year, we aim to complement the Showcase with facility-related features, pairing inspiration from the Showcase with practical guidance to help our readers with their own aspirations. These features have included everything from design trends and planning site visits to how to make older facilities look new again.
This year, however, we felt particularly inspired by the collective output of the athletic, fitness and recreation industries. We've seen what's possible, and now we look ahead to what's to come. We live in a world that is constantly on the cusp of change thanks to the accelerating progress of technology — a world where Twitter and Amazon vie for the rights to stream NFL games, where laser guidance and high-tech shoes helped a runner come just 25 seconds shy of breaking the two-hour-marathon barrier.
This constant flux makes facility design a challenge, to say the least. From the materials used in construction to the behaviors and expectations of the building's users, there's not a lot that will remain the same between a facility's conception and completion. Will the Wi-Fi network meet future demand? How will millennials expect to engage with the facility and its programs?
Our features this month offer some insight. Turn to page 154 to learn how the Internet of Things is impacting everything from facility maintenance to the fan experience. Speaking of fans, turn to page 158 to explore the latest programming trend drawing millennials to sporting arenas: esports. Finally, learn how athletic venues are putting the latest innovations in green technology to work to achieve new standards of sustainability (page 161).
As you peruse today's most innovative facilities, we hope you too will be inspired by the industry's progress and allow your mind to run wild at a future full of possibilities.
---
This article originally appeared in the June 2017 issue of Athletic Business with the title "Bigger and better" Athletic Business is a free magazine for professionals in the athletic, fitness and recreation industry. Click here to subscribe.