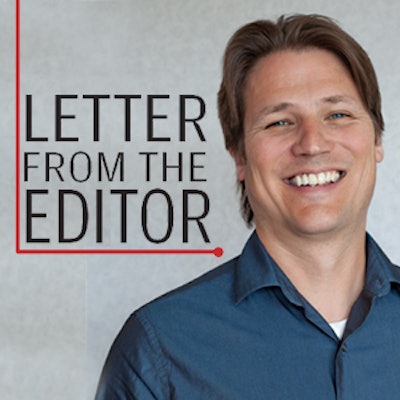 This past spring, the AB editorial team was offered a tour of the Nicholas Recreation Center at the University of Wisconsin. We had the good fortune of being guided through the facility by the team that implemented the branding strategy for The Nick. It was a unique experience in that our guides revealed the building through their lens as professional designers. From entrance to exit, they were able to point out all the ways they sought to instill the space with the essence of the school's history and pride — quite the feat when you consider the UW was founded in 1848.
In this issue, you'll find 43 projects for which designers and architects have undertaken similar challenges. From expansive community rec centers to lavish athletics facilities, each of the projects in this year's Architectural Showcase tells a story that is unique to the community that the facility serves. These are stories written in the nuanced language of architecture, where materials might be chosen because they are contextual, interior palettes are employed to complement local landscape, or a transparent exterior is designed to communicate vibrant activity.
The one thing our tour of The Nick made clear is that almost nothing in a modern facility exists by accident. Designers and architects make every effort to ensure that each element of a given facility — a skylight, the angle of an exterior wall, a flash of color — has a reason for being. If you take the time to look closely at these buildings, you'll come to appreciate that you are being invited into an exciting narrative crafted by expert storytellers.
The one admitted shortcoming of this issue is that it offers two-dimensional representations of these amazing facilities. That said, we hope the work represented here inspires you take a second, in-person look at the facilities that serve your communities, and that you allow yourselves to uncover and be fully immersed in the stories they have to tell.
---
This article originally appeared in the July|August 2021 issue of Athletic Business with the title "The story within every facility." Athletic Business is a free magazine for professionals in the athletic, fitness and recreation industry. Click here to subscribe.