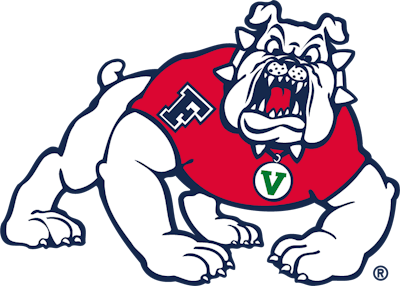 Fresno State is picking up the pieces — literally and figuratively — of the bizarre episode that emerged as a national headline from the Bulldogs' Homecoming football game Saturday.
A yet unnamed Fresno State assistant coach, in what one witness called an act of "rage," broke a pane of glass in the press box at Valley Children's Stadium after San Jose State scored a second-quarter touchdown. Falling glass shards injured a fan and her daughter, who were both treated at a local hospital.
Fresno State ultimately won the game, 17-10.
Related: Fresno State Coach on Leave for Breaking Press Box Glass, Injuring Fans
Fresno State athletic director Terry Tumey took immediate steps to address the incident, placing the coach on administrative leave. "At this point, we're trying to figure out what's going on with all that transpired, but I can definitely tell you that the individual that acted in that way will be placed on administrative leave, effective immediately," Tumey said in an interview at the game, according to The Fresno Bee. "We have to have some disciplinary action until we can figure out what transpired. But our biggest concern right now, quite honestly, is our fans and the young women, the child, and her mother."
Since then, Tumey clarified the disciplinary measures. "They have no interaction with our organization or our team until we can do some work and understand what the proper direction is. He is absolutely devastated by this because he recognizes his action — unintended of course — affected someone else," he said, as reported by KSEE/KGPE in Fresno.
Tumey said the actions of this coach do not reflect the university and they are going to put testing and safeguards in place to prevent repeat situations. "We want to do some investment now and address the needs now," he said. "We cannot legitimize the issues that happened here. All we can do is hopefully teach, correct, and make sure this young person learns from his mistake and does not ever do this again," he said.
The the extent of the fans' injuries was not made public, both were transported to Valley Children's Hospital for treatment.
Tumey said he hopes the incident won't prevent them from patronizing Fresno State football. "We want to make sure they're very much taken care of in terms of understanding their health and what we can do to support that aspect of it," he said. "We want them to come back to Bulldog Stadium and feel good about it."