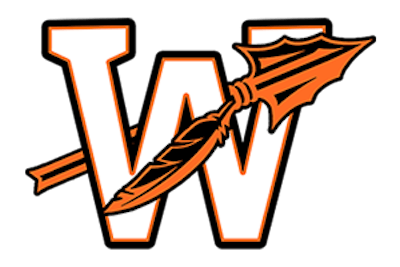 The athletic director of the Warren (Texas) Independent School District issued a public statement late last week regarding social media posts allegedly made by Warren High School students and directed at students at Hemphill High School following a football game between the two schools.
Hemphill defeated Warren 44-12 on Oct. 21.
As reported by radio station KJAS in Jasper, screenshots of the posts provided to KJAS News contained insults aimed at blacks and Mexicans — including repeated use of a racist word — directed at certain Hemphill football players who were referred to by their jersey numbers rather than by name.
Warren ISD athletic director Austin Smithey issued the following statement:
"Warren ISD is aware of an inappropriate social media post that was allegedly sent out by WHS students after the Hemphill football game. We are currently investigating and will make sure to take appropriate corrective action.
"As a Coach — I am embarrassed, disappointed, and disgusted by this post. These statements do not reflect the values taught at WISD and our athletic program. We will work hard to ensure this does not happen again."
According to CBS affiliate KFDM in Beaumont, the posts have drawn a number of responses. In one, a writer says the only appropriate action is permanent removal from the athletic program and suspension.
Another writer says she hopes the district does something "instead of sweeping it under the rug like everything else!!! This is appalling!"
A third response expresses hope that this is a learning experience for the boys and that they understand it isn't acceptable to single out people and demean them based on the color of their skin. The poster also says the students should no longer be allowed to play on the team or represent Warren ISD.
Warren ISD is requiring its football team to participate in sensitivity training after a review of the allegations that students sent and received racially insensitive social media messages, KFDM reported.
The district's own statement reads:
"Warren ISD has received allegations that several students sent and received racially insensitive messages following the football game on Friday night. The District is currently investigating the report; however, due to federal and state laws regarding the confidentiality of student information, Warren ISD is prohibited from disclosing more information. Nevertheless, rest assured, that all Warren ISD students, including our student-athletes, are expected to communicate respectfully with their peers. Warren ISD's success is based on its students' academic ability, as well as their maturity into well-adjusted, effective citizens. The District will continue reviewing the situation and issue reformative discipline per the Extracurricular Code of Conduct and Student Code of Conduct.
"WISD staff and administrators will continue to educate students regarding the appropriate use of social media and respectful discourse concerning others. Together, with support from our parents and community, our Warren Warriors will accomplish the District's mission to cultivate each child's full potential, ultimately developing future-ready young adults."