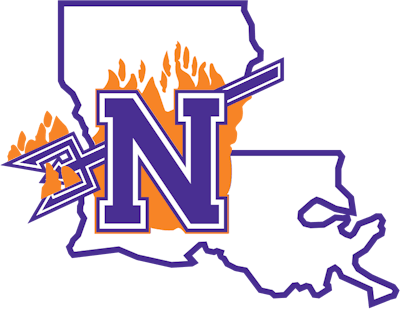 Quarterback Tyler Vander Waal and other members of the Northwestern State University football team are voicing their opposition to the school's decision last week to cancel the remainder of the 2023 season due to the shooting death of Ronnie Caldwell Jr.
As reported by NBC affiliate KALB in Alexandria, La., Vander Waal took to social media platform X on Saturday, stating that NSU president Marcus Jones and athletic director Kevin Bostian "have failed immensely" and that canceling the season "was never about Ronnie."
Ronnie Caldwell, Jr., a junior safety on the NSU football team, was killed Oct. 12 in Natchitoches.
On Thursday, October 26, Northwestern State University announced that it canceled the remainder of the 2023 football season due to Caldwell's death. The school cited the mental health and wellbeing of its student-athletes as the primary reason for its decision.
Related: Northwestern State Cancels Football Season After Player Death, Coach Resigns
KALB received a response to student-athletes posting comments on social media in regards to the cancelation of the football season:
"Ronnie was a beloved member of our community, and we miss him dearly," said president Marcus Jones. "While our instinct was to return to the field of play following his death, we've since learned that the hurt on our team was too deep. Now it is in the best interest of our players, coaches, and staff to pause and to take this time to mourn, to heal, and to support Ronnie's family."
KSLA, the CBS affiliate in Shreveport, reported how other players described receiving the news that their season, which started 0-6, would not continue.
"After the Southeastern game, we didn't practice the whole week for McNeese until Wednesday. It was optional," said NSU wide receiver, Micah Jernigan. "Everybody was like, 'Is the season canceled?'
"The [athletic director] came in, Coach [Brad] Laird came in. [The AD] just told us, 'We talked to the Southland Conference because of the [Ronnie Caldwell] situation.' A lot of stuff going on. Then Coach Laird came in and he gave his goodbye. After that, it was like, 'Where do we go from here?' "
"They came in and said, 'People grieve different. Takes people longer to grieve.' Stuff like that, " said Northwestern State safety Cadillac Rhone. "So, they just felt like they needed to cancel the season because people we're still grieving."
For Vander Waal, canceling the season was the opposite of what he needed to see happen. "I need that structure in my life, especially during this time of grief, " he said, as reported by KSLA. "I need to be around other people that are going through the same thing as me, to kind of take my mind off things."
Said Jernigan, "I don't want any of my brothers in the streets because there's nothing to do now."
"My parents, they always told me that adversity is going to hit, " said Rhone. "So when it hits, you just got to keep your head down. Got to keep working. So, my mindset is, 'You got to go to work.' "