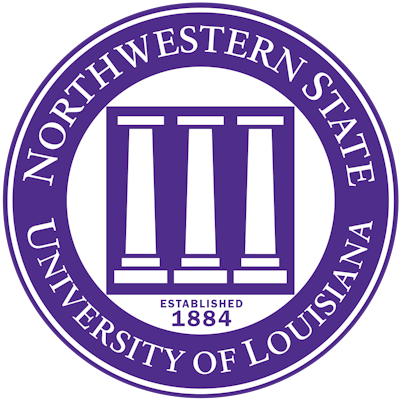 Northwestern State University in Natchitoches, La., announced Thursday that it has canceled the remainder of the 2023 football season due to the recent passing of junior safety Ronnie Caldwell.
In an announcement posted at nsudemons.com, the school cited the mental health and wellbeing of its student-athletes as the primary reason for its decision.
Caldwell, a junior safety from Cedar Park, Texas, had been persevering through an injury and traveling with the team in a coaching capacity, helping other defensive backs with their technique and schemes. His death remains under investigation by the Natchitoches Police Department.
"Ronnie was a beloved member of our community, and we miss him dearly," said NSU president Dr. Marcus Jones. "While our instinct was to return to the field of play following his death, we've since learned that the hurt on our team was too deep. Now it is in the best interest of our players, coaches, and staff to pause and to take this time to mourn, to heal, and to support Ronnie's family."
The athletic department also posted a statment on the social medial platform X.
Morever, the school announced that it has accepted the resignation of head coach Brad Laird, who was in his sixth season as head coach of the Demons football team.
"Due to the loss of Ronnie and the emotional burden it has caused me, I don't feel I can give my all to these players or this program," Laird said. "Any coach will tell you that their players become like family, so the loss of Ronnie was like losing a son. I love this program and this university and I know it will persevere and move forward with the competitive spirit that is at the core of our DNA."
"We appreciate Coach Laird's long-term investment in Northwestern State football. From his undergraduate time as a record-setting quarterback to his year spent overseeing the university's alumni office to coaching, he has been a vital member of the team," said Director of Athletics Kevin Bostian. "While we are disappointed not to be able to finish the season, we are confident that better days lie ahead for Northwestern State football."
Assistant head coach/defensive coordinator Weston Glaser will step in as interim head coach while the athletic department begins an immediate search for its next head coach.
"I want to thank our team, family, friends and the whole Northwestern State community for your understanding of this difficult decision," Jones said. "We appreciate your support during this challenging time."
Ticket-holders will be refunded, but the decision to cancel the season has wide-reaching impacts. On Thusday, McNeese State University in Lake Charles, La., was forced to announce the cancellation of Saturday's scheduled Homecoming game against Northwestern State.
"It's unfortunate that we announce the cancellation of our upcoming homecoming football game against Northwestern State this Saturday," said Heath Schroyer, McNeese director of athletics, stated on the school's athletics website. "This decision was made by Northwestern State's leadership, who recently decided to cancel its season due to the tragic passing of their teammate, Ronnie Caldwell. We want to express our deepest condolences to Ronnie's family and the entire Northwestern State community during this difficult time. We know this news will bring disappointment to our team and our fans, however, we support NSU's decision. Our thoughts and prayers are with NSU as it navigates this heartbreaking situation.
"We support (Northwestern State) President Jones' decision," said McNeese President Dr. Daryl Burckel. "I know this wasn't an easy one but it's one that's in the best interest of the Demon football program. Our hearts go out to them."
McNeese held its homecoming parade Thursday night as planned, and will hold the Friday Night Cowboy Block Party featuring LA Roxx. Homecoming festivities will be paused after the block party and will resume with the presentation of the Homecoming Court, Senior Day and Teacher Appreciation on November 11, when the Cowboys host HCU in their home finale.