Grassroots Efforts to Fund School Athletic Facilities.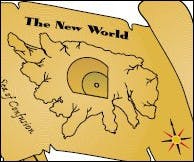 In the proud tradition of 15th-century explorers, school sports administrators and developers alike are laying claim to rich lands and setting the stage for future battles, in both the Old and New Worlds.
In Britain, a brouhaha is brewing over what school supporters charge is the Labor Party's "betrayal" of its election promise to protect school playing fields.
Although Prime Minister Tony Blair has gone on record bemoaning schools' dearth of "sports facilities, let alone playing fields and organized games," over the past 15 months his administration's Department for Education and Employment has permitted the selling off of 101 school field parcels to hungry developers, out of a total of 103 applications. Ministers point out that the number of sales per month has dropped significantly from its high of 40, reached under the Tories, but this has only served to intensify criticism.
"They have said one thing and done precisely the opposite," Elsa Davies, director of Britain's National Playing Fields Association, told the London Daily Mail in January. "The only difference these days is that schools are more likely to be in favor of the plans, but that's because they are strapped for cash."
School sports programs in the United States aren't exactly rolling in money, either, but they appear to enjoy more widespread support from the government and among the citizens whose taxes underwrite them. Every month brings news of another grassroots success story. For example:
In Buffalo, N.Y., the Amherst Central School District Alumni Foundation, eager to fund a special project, decided against constructing a distance learning facility and instead began a $250,000 capital campaign for new track and field facilities.
Gurdon, Ark., voters approved a tax increase to fund a new stadium, field house and track to the tune of $1.1 million.
In Woodbridge, Va., $76,680 collected from private home developers is being used to upgrade Gar-Field Senior High School's practice fields, build a girls' varsity team room and help renovate a 27-year-old track. A volunteer group calling itself On the Right Track is raising about $90,000 toward the track portion of the project.
One community that is headed for a civil war pitting developers against sports administrators is Topeka, Kan., where 340 acres of largely undeveloped downtown land, formerly the site of Topeka State Hospital, is for sale. According to
The Topeka Capital-Journal
, Topeka Unified School District 501 (comprising three high schools and six middle schools) wants 40 acres set aside for a sports facility-to include a football stadium, a track and field facility, a soccer stadium and second soccer field, baseball and softball fields, and a natatorium-while as many as 25 prospective buyers have expressed interest in the land.
School officials estimate the cost of a sports complex at around $12 million. Will the district prevail?
Newspaper editorials this winter suggest a gradual warming trend. In December, the Capital-Journal was calling for "economic development-the kind that sees businesses and offices and properties on the tax rolls." The state and city, that editorial continued, "should be given every opportunity to market the land as a whole to private developers before piecemealing it out, especially to nontaxpaying entities."
One month later, though, its tune had changed. "USD 501 has a proud athletic tradition," the paper declared. "It is time its facilities lived up to that reputation."