Plotting the New Women's Professional Soccer League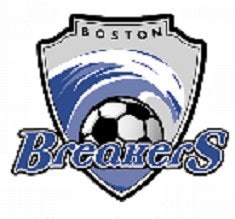 As league officials themselves admit, no one expects the WUSA, the professional women's soccer league that starts up in April, to take wing without encountering a little turbulence. (See "Soccer Madness!," Nov., p. 45.) Still, the official rollout of the WUSA's team names and logos in November suggested just how much potential exists for bumpiness as the league moves forward.
For one thing, members of the country's soccer community were surprised to learn that Orlando, Fla., which had previously been allotted Michelle Akers, the greatest women's soccer player the United States has ever produced, no longer had a team for her to play on. Unable to arrange an "appropriate stadium" in Orlando (according to the Associated Press), Time Warner, owner of the league's New York and Orlando franchises, shifted the latter to the "Triangle" of Raleigh, Durham and Chapel Hill, N.C. The "appropriate" stadium in this case will be either 5,700-seat Fetzer Field at the University of North Carolina, in Chapel Hill, or Duke's Koskinen Stadium, in Durham. In 2002, plans are afoot to build a soccer complex in Cary, N.C., which will become the permanent home of the Carolina Tempest.
For all of that region's soccer enthusiasm - more than 4,000 people attended a Duke-UNC women's game this past fall - the choice brings into focus a stubborn reality faced by the league's corporate owners. Big facilities may swallow up the league's expected small crowds, while small facilities can't help but lend the league a smalltime feel, in person and on television. Moreover, teams won't be able to charge as much for tickets, and should the league fail to reach its goal of 6,500 spectators per game, excess ticket supply will exacerbate the problem.
At press time, the Boston-area team (now the Breakers) still was torn between 6,000-seat Zimman Field at Tufts University or Foxboro Stadium, home of the NFL's New England Patriots. Should the Breakers choose the latter, Foxboro will be one of two large stadiums in use in the WUSA, the other being RFK Stadium, home of the Washington Freedom until it moves into a planned soccer-specific facility.
The other home fields, from largest to smallest:
• Bobby Dodd Stadium, Georgia Tech, 46,000 seats (Atlanta Beat).
• Spartan Stadium, San Jose State University, 26,000 seats for soccer (Bay Area CyberRays).
• Villanova Stadium, Villanova University, 12,000 seats (Philadelphia Charge).
• Mitchel Athletic Complex, Uniondale, N.Y., 10,000 seats (New York Power).
• Torero Stadium, University of San Diego, 4,000 seats (San Diego Spirit).
Even the Tempest's proposed soccer-specific facility in Cary could be problematic for the league. Comparisons to the Green Bay Packers notwithstanding - league officials trumpeted Carolina's smallest-in-the-league population base as if it were desirable - Cary, N.C., isn't likely to play well on television, or with potential television advertisers. That could account for the snickers heard when UNC women's soccer coach Anson Dorrance told a reporter for the Durham Herald-Sun, "This is a bonafide big-time pro league. This is the NBA of women's soccer."