Newly revised sports calendars in Michigan and Tennessee give players and coaches longer time outs.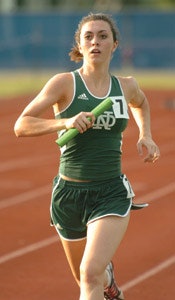 Some Michigan and Tennessee student-athletes may wind up with a little extra time on their hands this school year, thanks to sports calendar changes aimed at deemphasizing the importance of year-round participation in athletics.
In addition to implementing a new seven-day summer "dead period" - a practice already common in many states during which student-athletes and coaches can have no contact with one another in an athletic setting, on or off school property - the Michigan High School Athletic Association took the added step of requiring six- to 14-day preseason "down times" for each sports season. During down times, schools are prohibited from conducting open gym and other activities that could be construed as out-of-season practices or even tryouts.
Physical education units exclusive to participants in a single sport also have been banned. "Some schools offered PE classes that, oddly enough, only included football players, where football drills were conducted and game film was looked at," says MHSAA communications director John Johnson, adding that this is the first time the association has inserted itself into the curriculum realm. "The perception was that it was basically practice on class time."
Johnson cites recent Michigan media reports of prep football players crediting their success to off-season classes they took with their coaches. "When that happens," he says, "then you know you've got a problem."
The changes implemented by the Tennessee Secondary School Athletic Association are even more dramatic. All sports (except football) now have two pre-determined three-week dead periods during the school year, plus a two-week dead period in the summer; football has one three-week dead period, plus the summertime dead period. What's more, the number of games in most sports has been reduced by about 10 percent, the number of preseason scrimmages in all sports has been limited, and fall and winter sports teams are subject to a maximum number of summer practice days.
"I would like to think that we'll change the culture of high school sports with this approach, but that may be too strong a statement," says Ronnie Carter, executive director of the TSSAA. "We think we will create a little better balance for our athletes, our coaches and their families. We're trying to move away from the mentality that kids have to give 13 months a year, eight days a week, 25 hours a day to their sport if they're going to be successful."
On paper, the structure of Tennessee's multiple dead periods might seem overly complicated - some dead periods begin immediately following a given season, for example; others do not. Some observers might even call it overly ambitious. After all, when the TSSAA implemented the late-June/early-July dead period back in the mid-1990s, "it was thought to be the worst thing we'd ever done," according to Carter.
But today, he says, the overwhelming consensus among parents and coaches is that the summer dead period should be extended to three or more weeks. "We don't think giving kids and coaches three weeks off at the end of the season is a drastic move," he says. "It's a little embarrassing that we have to make a rule saying, 'When you finish football season, you need to take three weeks off before you start working with weights again.' But many of our coaches are not giving their kids a break."
Multiple-sport student-athletes can forgo all or part of one sport's dead period if it overlaps with the beginning of another sport's season. For example, volleyball players required to take three weeks off at season's end are allowed to train as members of the girls' basketball team, even if its practice schedule begins during the volleyball dead period. Carter says he hopes, in such cases, that coaches will consider giving players at least a few days' rest during the transition.
Unlike Tennessee's, Michigan's sport teams do not have immediate post-season dead periods, nor is there a specific time designated for the summer dead period. But that may be changing. Almost all of the MHSAA's member schools chose the week including July 4 as their dead period this summer, and there has been discussion about making that week the permanent dead period beginning next year. And with some school administrators and coaches already arguing that seven days isn't enough, there's no reason why the dead period can't be extended to 10 or 14 days, or even longer, Johnson says. (The Kentucky High School Athletic Association has even flirted with a four-week summer dead period.) "One week is probably not enough," Johnson says. "But it's a good start."
Despite the fact that coaches often are the ones driving off-season training, they welcome the dead periods, which gives them time off without having to worry about what teams from competing schools are doing. "Coaches love the dead period - if all coaches abide by the dead period rules," says Larry Boucher, assistant commissioner of the KHSAA, which has mandated a two-week dead period for at least a dozen summers. "Obviously, once one coach doesn't, then others feel they don't have to. My advice to coaches is not to lay eyes on their student-athletes during the dead period. After all, it's just two weeks out of 52."
In Michigan and Tennessee, schools are expected to police themselves regarding the new dead periods and other scheduling/curriculum changes. "Neighbors will be watching neighbors," Johnson predicts, adding that violations will result in "some kind of probation, at minimum, for the school."
While it remains to be seen what kind of impact the new rules will have, Johnson and Carter are convinced that their states are on to something. "A lot of people are saying, 'Hey, let us know how it turns out,' " Johnson says. "I think rules like these provide a framework that keeps with our mission of education and reminds folks that there is more to life than sports."