Naming rights agreements are being scrutinized like never before, both by potential sponsorship partners and the taxpaying public.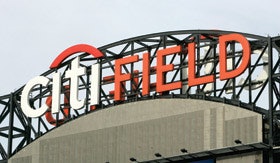 The United States government announced Jan. 16 that Bank of America would receive another $20 billion of the $700 billion that federal lawmakers earmarked late last year to prop up the nation's faltering financial institutions, bringing that particular bank's total share of the bailout (so far, at least) to $45 billion. The news came on the heels of reports that Bank of America lost $1.79 billion in the fourth quarter of 2008 and planned to cut more than 30,000 jobs.

All the debate over how best to spend billions may make Bank of America's agreement to have its name adorn the Carolina Panthers' football stadium in the bank's hometown of Charlotte, N.C. - a deal valued at more than $100 million, should it reach its 2024 expiration date - seem somewhat insignificant. But such deals are being scrutinized like never before, both by potential sponsorship partners and the taxpaying public.

At $7 million per year, the Bank of America Stadium arrangement ranks fourth on ESPN.com's list of 63 professional sports naming rights agreements (for which specifics are known) in terms of average annual outlay, and it's tops among banks. That is until next month, when the New York Mets christen Citi Field, so named based on a 20-year, $20 million-per-year agreement with Citigroup. Like Bank of America, Citigroup has to date received a reported $45 billion in direct government investment, but has also benefited from $306 billion worth of government guarantees on loans and securities. The same day Bank of America dipped deeper into the bailout kitty, Citigroup announced fourth-quarter losses of $8.3 billion, nearly four times the red ink witnessed by the company in previous quarters, and that it was breaking into separate entities. No word as to whether any of this would cause the bank to break ties with the Mets, but The Wall Street Journal reported Feb. 3 that public relations fallout was forcing Citigroup officials to at least reconsider the deal. Even before the latest bad news, Republican city councilmen James Oddo and Vincent Ignizio of Staten Island proposed renaming the ballpark Citi/Taxpayer Field, an admitted attempt at snark that drew a surprising amount of online support. In late January, U.S. Representatives Dennis Kucinich (D-Ohio) and Ted Poe (R-Texas) wrote Treasury Secretary Timothy Geithner requesting he "dissolve" the agreement. "Citi Field," says Jon Greenberg, executive editor of Team Marketing Report, "has become a kind of joke."

Companies outside the financial sector are taking heat for their sponsorship spending, too. CONSOL Energy Inc., which saw profits drop between the third and fourth quarters of 2008, announced in mid-December a 21-year naming rights agreement for the new $321 million home arena of the Pittsburgh Penguins (dollar amounts weren't released), then declared only weeks later that the Cecil, Pa.-based company will likely lay off 260 coal miners by the end of this month. "They spend money left and right on everything else," Roy Larimer, a Bentleyville councilman who since 1973 has worked in a CONSOL mine now targeted for closure, told the Pittsburgh Post-Gazette. Penguins' co-owner Mario Lemieux left that part out of his take on the deal in the Pittsburgh Business Times: "We think there is some great synergy involving one of the nation's leading energy companies, an energetic young hockey team and this vibrant city and region."

Companies with aggressive marketing budgets are hard enough to find these days, much less ones offering teams perceived synergy. "What we're seeing now is more caution," says Greenberg, pointing to the Dallas Cowboys, who have spent the past year and a half in pursuit of a naming sponsor for their billion-dollar stadium, set to open this fall in Arlington. Greenberg senses that either the Cowboys are holding out for a Texas-sized deal or they will make do with no deal at all. "Which is more embarrassing for them, to sign a smaller naming rights deal or just keep their name on the stadium? I think you'll see them keep their name on the stadium before they sign a naming rights deal that they don't feel lives up to their brand."

Such a decision could be a sign of things to come. "I don't think you're going to see too many blockbuster deals" in 2009, says Greenberg, adding, "Would I be surprised if a couple companies pulled their naming rights? Absolutely not."
Log in to view the full article