As a professor in Health and Sport Science at the University of Dayton, I teach students pursuing Sport Management majors. Sales and Fundraising is a class that I created in 2006 because it became apparent that these skills were needed for success upon graduation yet absent in the curriculum. Initially, most students were resistant and did not welcome this challenge because the lessons stretched students beyond their comfort zones. In my opinion, honed from 25 years in the classroom confronting similar reactions, that place of discomfort is where learning begins. Over the years, I developed the following three opportunities for my class: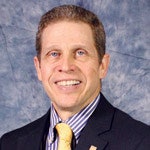 Schleppi Fund
The first time this class was offered, each student was asked to set a goal of raising $1,000. Not one student achieved this goal. In fact, they averaged half that amount. It was obvious students needed a stronger push to embrace their goal and overcome the discomfort of asking others to donate, even for a valuable charitable cause.
The class decided to set up a scholarship, knowing they were going to plant a seed from which others would benefit. Their goal was for future Sport Management students to participate in a conference and get professional experience while they were still in college.
This gave rise to the John R. Schleppi Sport Management Career Enhancement Fund, named for a professor emeritus who was instrumental in coordinating the Sport Management major. The fund was designed to enable future Sport Management underclassmen to attend and/or present at industry conferences by providing the means to underwrite their participation. The winners are chosen by a panel of senior Sport Management students after evaluating each application.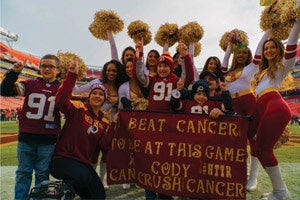 The class of 2006 started the process of raising funds. Those cohorts were hoping to raise $25,000 in order for the fund to exist in perpetuity.
Today, the average student exceeds $1,000. One proud student posted a record of soliciting $2,400. At the time of this publication, 10 years after the first disbursement was awarded, the fund is valued at $101,200.
Eight Tips to Empower Students as Fundraisers
• Keep an open mind when it comes to how both you and your contacts value money.
• Explain the cause and state your personal sales goal.
• Share that you have received gifts in the amounts of $25 to $500, and that you personally gave $100.
• Reiterate that whatever amount of money they feel comfortable giving will be most appreciated.
• Realize you may hear "no" four times before you hear a "yes".
• Be persistent, as your contacts are busy, and a "no" is never personal.
• Remember that people may buy for two reasons: they believe in you and/or your cause.
• Ask for a referral, as they might know someone like-minded who would also believe in your cause.
Front Row
Seven years after initiating this class, The Front Row Foundation was added to the list of options. This organization can be described as "Make-a-Wish Foundation meets Tony Robbins." The goal of Front Row is to embrace the whole family as it fulfills wishes for those with medical hardships, and not just for one day. The impact on students of getting to know the person affected by their charitable contributions is profound and noticeable. For students, this is often the first time they have been challenged to think selflessly of the good they can do for others.
Students found it easier to request funds since the proceeds were being used for altruistic purposes. In addition to raising funds, one student leveraged his network to procure an autographed football from the Washington Redskins that was shared with a young recipient.
To date, the class has raised $84,410 and has impacted seven different people and their families.

Student View from the 'Front Row'
Going into this class, I was apprehensive. I had heard from upperclassmen that this was one of the most challenging classes in that you would be pushed to raise what seemed like an unfathomable amount of money. I was worried, and resistant, as I had no desire to work in either the sales or fundraising fields. I just wanted to complete this course and earn my credit. However, that's not how it played out. Instead, I was introduced to a whole new career path that I had previously overlooked, and I was given a chance to make a lasting impact on someone else.
My attitude about the class began to change after learning more about The Front Row Foundation. The whole goal of that foundation is to help people with critical health issues attend the event of their dreams in the front row. My class was tasked with helping a young boy named Cody, who was diagnosed with a rare form of cancer at the age of four. All Cody wanted to do was attend a Washington Redskins game, and I was determined to help. The Front Row Foundation had managed to impact me on a personal level. Cody was able to see the Redskins beat the Cardinals.
I was unsure of my goals before taking this course and unaware of what I really wanted to do with my career. The class changed me for the better. Now my desire is to enter the field of nonprofit and charitable works. Specifically, I would like to do work related to sales and fundraising. While skeptical, I grew to love the class and all it taught me. In the end, it was an experience I'm grateful for, as it has given me a new outlook on my potential field and the mark I want to leave.
— Eric Schutter, UD Class of 2019
Gary Mioli Fund
In 2014, while searching for ways to include storytelling in our fundraising efforts, I received an email from a UD alum. The message contained a video about Gary Mioli, a fellow UD alum who had died suddenly. Produced by the NFL, the video acknowledged Gary's accomplishments as a coach, father and community leader. The video was engaging and included a powerful lesson concerning what was important to Gary — namely, family and community.
With the video about Gary in mind, I decided to conduct an annual philanthropy tournament that would reward students' ability to persuade classmates and judges that a charity of their choice should be funded. This would engage the students' competitive nature, put their story in a public forum, and share why this was important to them. This led to the development of the Gary Mioli Fund.
In three years, the students have given $3,000 to 12 different charities, and the fund is now at $38,515.
---
This article originally appeared in the September 2018 issue of Athletic Business with the title "Sales and Fundraising: Students Create Legacies." Athletic Business is a free magazine for professionals in the athletic, fitness and recreation industry. Click here to subscribe.