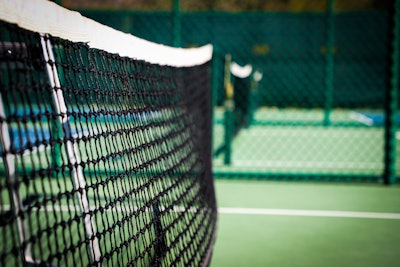 Photo by Frankie Lopez
Twin brothers in Rocky Hill, Conn., may have set a world pickleball record with a more than 6-hour-long rally this week.
On Oct. 10, Angelo and Ettore Rossetti attempted to establish a record at the Tennis & Fitness Center to raise awareness and funds for charity. The Ettore brothers kept their pickleball rally going for 6 hours and 11 minutes, WTIC-TV reported.
The pair hit more than 16,000 back-and-forth shots. The record attempt started at 9 a.m. and continued through 6 p.m.
The Guinness Book of World Records still has to verify the event and record.
According to the Guinness Book of World Records website, it can take about three months to verify a record.
The brothers raised money as part of "Rally for Charity" to benefit nonprofits including Save the Children. The event raised $3,000 towards its goal of $15,000. According to Save the Children, 15,000 children die every day from preventable or treatable causes.
Pickleball — described as a cross between tennis, racquetball and table tennis — is the world's fastest-growing sport, organizers said.
"The last record set by the Rossetti brothers was the Longest Tennis Volley Rally, volleying a tennis ball 30,576 times, a record that still stands today," Save the Children said in a statement. "They also rallied a tennis ball for 14 hours and 31 minutes to set the longest tennis rally in 2008, the time duration which still stands today."
Save the Children has recognized the Rossetti brothers with the Humanitarian Stream Team award for raising more than $100,000 for the organization across multiple events.