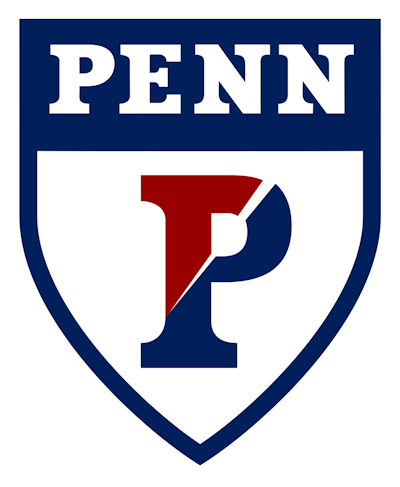 The decision by most University of Pennsylvania men's basketball players to sit during the national anthem before games prompted James Maguire, one of Philadelphia's largest and most influential financial benefactors, to send a warning letter last week to Penn president Amy Gutmann.
"I am serving notice to you that the Maguire Foundation and I personally will not be renewing any scholarship gifts or pledges (present or future) nor undertaking any future commitments to Penn." the letter stated, as reported by The Philadelphia Enquirer.
Maguire, the parent of a Penn graduate, noted that he was a proud military veteran of the Korean War, went on to say, "To openly support disrespect to our country and to our flag is wrong and I do not want to be part of this disrespect."
All but three Penn players, as well as two assistant coaches, sat as the anthem was played before the Quakers' home opener Nov. 16. Penn point guard and captain Jelani Williams noted after the game how "we've had a lot of internal conversations just about how guys have felt in their experience in this country as Black young men. There are still a lot of people in the prison-industrial complex. The wage gap is still growing every day. There's a bunch of stuff.
"We see racial gaps in pretty much every aspect of life, whether that be the health-care system, education, housing. So for us, it's about bringing light to the fact that while the anthem says that America stands for freedom and justice and equality for all — the land of the free — we want to highlight the fact that it doesn't always live up to that. We just want to keep that conversation going, and have everybody understand that's the way we feel."
Maguire is the leading historical St. Joseph's University lifetime donor, according to the school. He sent copies of his letter to Gutmann, to St. Joseph's president Mark Reed and athletic director Jill Bodensteiner, and to the Inquirer. "By copy of this letter I am asking Saint Joseph's to uninvite your team to their campus on December 8th for that game," Maguire addressed Gutmann.
St. Joseph's appears unmoved by the suggestion.
"What I can tell you, St Joseph's absolutely will be hosting Penn on Dec. 8 as scheduled," Liz Kennedy Walsh, vice president for marketing and communications at St. Joseph's, told the Inquirer. "That I can tell you for sure."
A Penn source noted that Quakers players did not sit during the anthem before a game at Bucknell on Nov. 14 because that school was honoring local veterans and first-responders as part of Veterans Day ceremonies. The Penn source, aware of the internal team discussions, said the anthem protest is not about the military, the Inquirer reported.
Support for the players has come from other sources, as well.
Alicia Bloom, a former Penn track and cross-country athlete, posted her own letter to her alma mater's athletic department on Twitter, saying of the basketball players' sitting, "It is clear that their decision is neither disrespectful nor despicable. It is thought, intentional and paired with action. They have taken our great University's motto to heart and are embodying it — 'laws without morals are useless' and our nation's laws are filled with systemic injustice, inequality and racism."