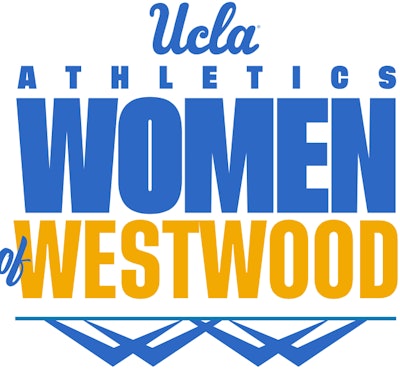 The University of California Los Angeles is launching a new initiative next year coinciding with the 50th anniversary of Title IX, the federal law that prohibits sex-based discrimination in any school or other education program that receives funding from the federal government.
Bruin Athletics announced its "Women of Westwood" fundraising initiative to "enhance educational and athletic-related resources at UCLA in support of the next generation of female leaders."
In a news release this week, UCLA said its women's teams have lifted 56 national championship trophies, won 108 conference team championships, earned more than 1,000 All-America honors and produced hundreds of Olympians.
"Arguably, nothing has had a more positive impact for women in collegiate sports than the passage of Title IX," the university said in the release. June 23, 2022 marks the 50th anniversary of the landmark legislation.
Women of Westwood will include moments in time throughout the 2022-23 academic year to celebrate UCLA's female student-athletes, alumni and coaches.
"Women of Westwood further demonstrates UCLA's commitment to supporting and empowering female student-athletes to achieve their goals," said Alice and Nahum Lainer Family Director of Athletics Martin Jarmond. "From our legendary alumni to our current student-athletes; when women are supported, everyone benefits."
According to the release, alumni, fans and friends can show their support in a variety of ways throughout the year for "Women of Westwood," including attending a competition, celebrating on social media and through philanthropic gifts.
UCLA said the financial support for Women of Westwood focuses on four areas:
The establishment of a new Women of Westwood endowment which in perpetuity will support operational expenses and enhancements across all 14 women's sports offered at UCLA. This endowment will supply the UCLA Department of Intercollegiate Athletics with a perpetual source of income that provides the resources needed to attract, develop, and retain the nation's most talented female student-athletes and coaches.

A focus on funding female student-athlete scholarships through establishing additional scholarship endowments. Attracting talented female student-athletes to UCLA is critical in order to build and sustain a world class women's athletics program and nothing is more essential in attracting the best student-athletes than access to financial aid.

An effort to endow women's coaching positions at UCLA. Coaches spend more time with UCLA student-athletes than any other member of the UCLA family, providing invaluable lessons in becoming champions in the classroom, in competition and in the community. Coaching endowments supplement sport-specific budgets and provide well-deserved, and much needed, support to the coaches leading our student-athletes.

Broad-based support from all alumni, fans and friends of UCLA Athletics' in support of female student-athletes and the 14 women's programs with gifts of any amount given directly to a women's sport at UCLA. Gifts to one of UCLA's women's programs will provide sport-specific operational support at the discretion of the head coach.
While fundraising is ongoing, the Women of Westwood celebration of UCLA Athletics' women in sports will launch on June 23, 2022, the 50th anniversary of Title IX, and continue throughout the 2022-23 academic year.
Some of the greatest female athletes in the world started at UCLA, including Lisa Fernandez, Jackie Joyner-Kersee and Ann Meyers Drysdale. Today, there are more than 350 female student-athletes across 14 teams at UCLA.
"This celebration is a chance to commemorate the wonderful successes of our women's athletic programs, while the fundraising initiative is an opportunity to build upon those successes from the last 50 years and allow our female student-athletes to represent UCLA as difference-makers in our community for years to come," said Valorie Kondos Field, who coached the UCLA women's gymnastics teams to seven national titles.