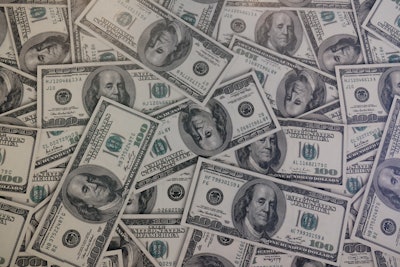 New Mexico State is hoping to raise even more money through sale of "shares" in the school's football team.
The Aggies this week made another 50,000 shares of the New Mexico State football "stock" available for those who would like to invest in the program. The school has already sold 200,000 shares, bringing the total raised to $200,000 in just a few weeks.
"It's clear Aggie fans around the nation are eager to see our football program grow and succeed after witnessing the outpouring of financial support over the last week," commented NM State Director of Athletics Mario Moccia. "Not only do we continue to be bullish about the future of our football program with Jerry Kill at the helm, we have the support of the best fan base in the nation."
Resetting the goal of the "Stock Sale" to reach $250,000, each and every penny raised during the sale will go directly to NM State Football's Goal Line club to benefit Aggie football and the priorities set forth by the head coach.
NMStateFootball.com will continue to be the site which allows fans the opportunity to purchase "shares" of NM State football stock via a donation until March 4, 2022. All financial gifts dedicated to NM State football during the "Stock Sale" are tax deductible to the extend allowable.
Each and every fan who makes a donation of $100 (100 shares) or more will receive a customized stock certificate to display their commitment and support for NM State football. In addition, "wearable dividends" are available for fans who make donations of $500 (500 shares) or more ahead of the March 4, 2022 deadline.