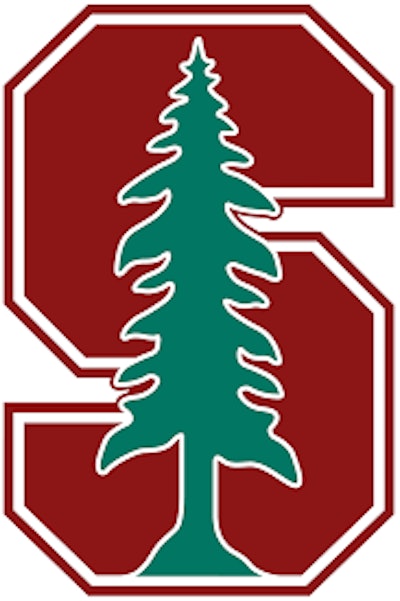 Fans and alums have provided unprecedented levels of support for Stanford University athletics in the past year to ensure student-athletes have access to and excel in all 36 varsity sports in which the Cardinal have traditionally participated.
As reported by Stanford Report, gifts from three families led the way, with a total of $40 million in contributions.
The families' commitment came largely in the form of matching funds to encourage gifts from others, which has led to new scholarships for student-athletes, coaching position endowments (or "coachships") to help the Cardinal retain and recruit coaches, and programmatic funds to bolster teams. A portion of the families' combined gifts also will support renovations to Maples Pavilion, including enhancements to locker rooms and spaces for nutrition and sports medicine programs.
A separate gift from a fourth family inspired Cardinal donors to contribute to the Buck/Cardinal Club or any of the 36 Cardinal teams. The "Home of Champions Challenge," which took place during the Tokyo 2020 Olympics last summer, generated support from hundreds of fans, who leveraged the match to double their contributions for student-athletes.
"I am tremendously grateful for the outpouring of support from Stanford alumni and fans, and deeply appreciative of the leadership demonstrated by the Penner, Dunlevie, Rogers and Sykes families," said Stanford president Marc Tessier-Lavigne. "These families gave not only generously but strategically, creating opportunities for many others to join together in supporting the university's commitment to athletic excellence."
Altogether, donors committed a total of $76 million to Stanford Athletics in 2020-21, making it the most successful fundraising year in the history of Cardinal athletics. Recent gifts have included programmatic funds and coachships for multiple sports, including wrestling, field hockey, men's volleyball, women's basketball and baseball.
"Alumni have shown an entirely new level of interest in giving to athletics, and their support has shifted Stanford Athletics into a much stronger position," said Jon Denney, Stanford's vice president for development.
Stanford's commitment to the future of all 36 sports will require a sustained fundraising effort, however, as the financial challenges facing Stanford Athletics remain in place, according Stanford Report. "In order to pursue athletic excellence at the highest level, we estimate needing at least $300 million in additional philanthropic support over the next few years," Denney said.
Much of the broad support for athletics came in response to the announcement in May 2021 that Stanford would be able to reverse a June 2020 decision to discontinue 11 sports. In part, that decision was made possible because alumni, parents and other donors had stepped forward with pledges of $30 million, spurred by a group called 36 Sports Strong.
Related: Stanford Explains Decision to Cut 11 Varsity Sports
Related: Stanford Reverses Course, Reinstates 11 Programs
And with the pandemic slowly lifting its shadow on competitions, there is reason for optimism, wrote Derek Rosenfield and Anneke Cole of Stanford Report.
"The incredible dedication of Cardinal fans inspires our student-athletes daily," athletic director Bernard Muir said. "Our student-athletes continue to excel both athletically and academically, and the Cardinal faithful are critical to both our current and long-term success."