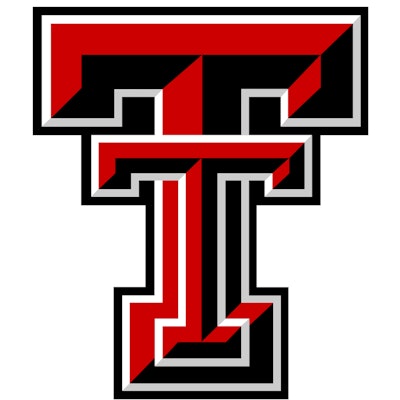 A collective at Texas Tech University is promising to sign every scholarship football player and a number of walk-ons to a $25,000 name, image and likeness contract.
As reported by the Lubbock Avalanche-Journal, the Matador Club, a nonprofiit collective run by Texas Tech donors, plans on signing 100 players — all 85 scholarship players and 15 walk-ons — to one-year contracts that are renewable annually. In return, the athletes will be expected to do community service and charitable work around Lubbock and, in the future, possibly other West Texas cities. Campbell said payments to players will be made monthly beginning the first week of August, and the community service endeavors will continue throughout the next year.
More than 1,000 people have donated to the collective, according to founding member Cody Campbell, co-CEO of DoublePoint Energy.
"Collectives have done things a number of different ways," Campbell, a former Tech football player, told the Avalanche-Journal. "You see some of them paying large amounts to individual players. You see others doing different things. But what we want to do, really, is support the entire program. This is kind of a base salary for the guys. They're not going to be restricted from doing any other NIL stuff with anybody else. In fact, we're going to encourage and help them to do that."
According to CBS Sports, the collective contract ranks among largest team-wide deals in all of college football. University of Miami players were offered a contract of $500 a month by local fitness chain American Top Team last year. BYU's walk-ons received an NIL scholarship that covered tuition by protein bar Built Brands, while scholarship players could receive $1,000. A Texas collective also offered $50,000 to offensive linemen through an alleged charity endeavor named "Horns with Heart."
However, with expenses adding up to as much as $2.5 million, Texas Tech's plan ranks as perhaps the biggest offering to a full roster of players.
"This is just something that's going to make sure that guys feel supported by the Texas Tech community, that they are comfortable and in a position where they can stay in the program and develop themselves, because we really believe in what coach [Joey] McGuire and his staff are doing in terms of being focused on long-term player development. We think that's the key to Texas Tech, in particular, having success."
The announcement comes just days after Texas Tech released plans to build on $200 million football facility updates that include the end zone complex at Jones AT&T Stadium. The stadium field will now be named after Campbell, who personally donated $25 million to the project.
And football is only the beginning for the collective, according to Campbell.
"The Matador Club has been funded by private donors," he told the Avalanche-Journal. "It's an NIL collective. Donations have ranged from 10 dollars to hundreds of thousands of dollars, but we've gotten to a point where we've done pretty well and so we're ready to sign the contracts with the football team. We plan to move forward with [men's] basketball and baseball in the next weeks, months to come."
Campbell said close to 1,000 donors have contributed, but he says the Matador Club needs contributors large and small to be successful and sustaining over many years. He said a number of fans are giving $100 month and others have given amounts such as $1,000 and $5,000.
"It's been amazing how well we've done from a fundraising standpoint," he said. "Really, I don't even know that we've scratched the surface in terms of what the potential capability of the Texas Tech community is when it comes to something like this. I think we can be competitive with just about anybody on this front."
Campbell said the Matador Club hired an NCAA attorney when setting up its collective and says it will operate in compliance with NCAA rules. In other words, only an outside entity, not the school, is involved, there will be an exchange of value by athletes in return for the money and NIL deals cannot be used as a recruiting inducement.
"That's a rule a lot of people are breaking," Campbell said in regard to the latter, "but we're absolutely not going to do it. We're not going to play that game. Now, I'm certain that when every player on our roster gets $25,000, it's going to become known that Texas Tech has a good NIL program that'll be appealing to recruits, but we're not going to make any promises on the front end. We're not going to break any rules."
According to CBS Sports, McGuire in his first year has gotten off to a blazing start on the recruiting trail. The Red Raiders held the No. 1 spot in the country for a stretch, and still rank No. 16 with 23 commitments. Top247 linebacker Isaiah Crawford from Post, Texas, ranks as the No. 109 player in the class.