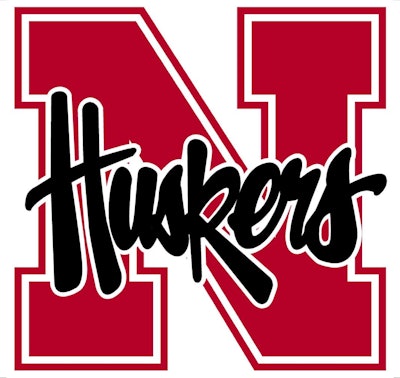 Matt Davison, who in 2017 helped bring Scott Frost back to the University of Nebraska as its head football coach, is leaving the Huskers' athletic department to launch and run a new NIL Collective.
As reported by The Columbus Telegram, Davison, along with co-founders Tom and Shawn Peed, on Wednesday announced The 1890 Initiative, a for-profit collective that will focus on representing Husker football and volleyball players. The 1890 Initiative will take over all business from ABM — the original and largest collective involved with NU athletes — when it ceases operation at the end of the year.
Though he'll continue to serve as analyst on Husker Sports Radio's broadcast of Nebraska football games for at least this season, Davison will leave NU's athletic department by the end of October to oversee the transition of business from ABM to 1890, which will be fully operational well before the transfer portal window opens in early December, the Telegram reported.
According to the Nebraska athletic department staff director, Davison had served as senior associate AD for external engagement.
"We all know, at the end of the year, there's going to be a big recruiting push — whether it's Mickey Joseph or another head football coach," Davison said Tuesday during an interview. "There's going to be a lot going on at the end of November through December signing period, so I need to get over there, get ramped up, ready to go."
According to the Telegram, the Peed family — who owns Sandhills Global and helped power ABM — approached Davison two weeks ago to consider running 1890, which borrows its name from the year Nebraska played its first football game. Davison was Frost's right-hand man as football administrator until the coach was fired midseason.
Davison said the Peed family will pay all expenses and overhead for 1890, allowing him to focus on fundraising donors who want "100 percent" of their money going to student-athletes. Davison also hired Joe Selig, a top fundraiser for the University of Nebraska Foundation, to join the collective on Jan. 1, 2023. Davison and Selig worked together on the Go Big Project raising money for Nebraska's new football building.
In a press release, Nebraska athletic director Trev Alberts offered his thanks to Davison and an endorsement of The 1890 Initiative.
"Matt has a passion for Nebraska, and we look forward to his new venture with The 1890 Initiative," Alberts said. "As I have said many times, Nebraska is positioned to be a leader in Name, Image and Likeness, and it is a positive when there are many people and groups that want to help our student-athletes."
Alberts has also thrown public support behind The Big Red Collaborative, a new collective led in part by kicker Kris Brown, a former Husker teammate of Davison. The BRC has among its clients the Nebraska men's basketball team, which previously had worked with a smaller collective that merged with BRC.
"I think if we have a robust NIL operation, the next football coach — if it's Mickey or somebody else — is going to have a real opportunity," Davison said.
Davison said 1890 will, for now, limit its clientele to football and volleyball players, many of whom had service contracts with ABM. Davison said Nebraska volleyball coach John Cook is a close friend.
"I think we need to get football right and keep volleyball rolling," Davison said.