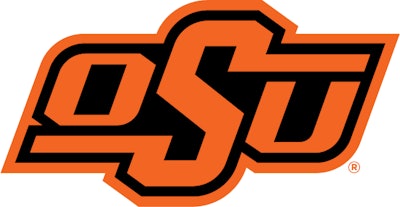 Oklahoma State University athletic director Chad Weiberg announced Monday a $325 million athletics facilities vision plan intended to strengthen the school's position within the national landscape of college athletics.
According to an announcement on the OSU athletics website, the plan focuses on providing for the success of student-athletes, improving the fan experience, and bolstering the university's ability to attract student-athletes across all programs through the creation of a unified and connected athletic village "unrivaled in college sports."
Included in the plan, still in its conceptual stages, are a new football operations center, a new wrestling training facility, a new softball stadium, an indoor track, a new training center for basketball, upgrades to the Pedigo-Hull Equestrian Center and to Karsten Creek Golf Course, and repurposed areas in the west end zone of Boone Pickens Stadium and Gallagher-Iba Arena for student-athlete services that include a new academics center and spaces for mental health, leadership and career development.
"This is a time of conference realignment and unprecedented transformation in college athletics," Weiberg said. "With a history that includes 52 NCAA titles, for us to continue to achieve championship results, now is not the time to pause or rest on past accomplishments, but to honor those accomplishments by pushing forward and building upon what has been started. This vision plan provides a road map for the next phase of an athletics village that will be unrivaled in collegiate sports."
The implementation and order of construction will be determined as funding becomes available for each individual element, according to the announcement. In other words, donors will influence priorities.
"That is part of why we wanted to put the whole road map out in front of the family," Weiberg said, as reported by The Oklahoman. "The athletic department didn't want to be the ones determining the priority. We didn't want to be the ones determining the speed or timeline. The priority, the timeline, that will all be set by our supporters and their willingness to step up and help make these projects possible."
According to Scott Wright of The Oklahoman, "Nothing on Weiberg's vision plan isn't needed."
"The athletic department is adding to its debt load — which is minimal compared to OSU's peer universities — with the ongoing project to renovate central seating areas on the north side of Boone Pickens Stadium," Wright wrote. "But Weiberg wants cash flow to fund the rest of the vision plan."
"Sometimes, things are as important as you say they are," said OSU track coach Dave Smith, whose program is the only one in the Big 12 without an indoor track. "We've got to get people interested in this track and field program.
"We don't want to be as good as everybody else. We want to be better than everybody else."