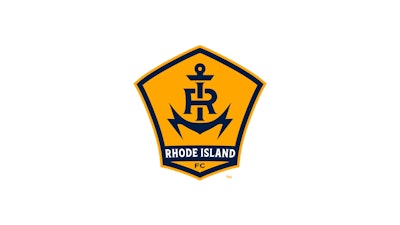 Supporters of a new minor league soccer stadium in Pawtucket, R.I., acknowledged Monday the developer hasn't finished raising funds for its share of the project, although the company remains confident it will reach its goal.
As reported by CBS affiliate WPRI in Providence, Fortuitous Partners is currently building a soccer stadium for Rhode Island FC, and Pawtucket mayor Donald Grebien highlighted that construction is moving forward despite the city hitting pause on issuing $27 million in public bonds to help pay for it. Grebien also indicated Fortuitous, which agreed to cover $43 million of the stadium's reported $124 million cost, hasn't completed its fundraising efforts, either.
"They have most of their private stack already and they're spending it," Grebien told WPRI, referring to the private capital the developer is raising for the project.
Fortuitous and public officials have said the developer has already put about $23 million of private funds into the stadium's Tidewater Landing site so far. The site has been leveled and the area where the soccer pitch will be built is covered with gravel.
When asked Monday how much more the company needs to raise and how long it might take, spokesperson Mike Raia declined to answer, but he said Fortuitous is confident it will meet its goal, WPRI reported.
"Work would not have started or advance to this level if there were not complete confidence in the full capital stack being raised," Raia said. "The process remains ongoing and there is a pathway for completion in the near future."
WPRI reported that "questions have swirled about the project's outlook since city officials revealed last week they aren't ready to issue the bonds, a move that was supposed to happen by February. Supporters have blamed inflation and rising interest rates, but have been been careful so far not to talk in much detail about underlying financing issues."
Grebien refused to comment on any timeline alterations the financial stall may cause.
On Sunday, Rhode Island FC president Brett Luy sent a message to season-ticket depositors, saying the organization had begun looking at other places as possible alternatives to start its first season, which he is adamant will still happen next year.