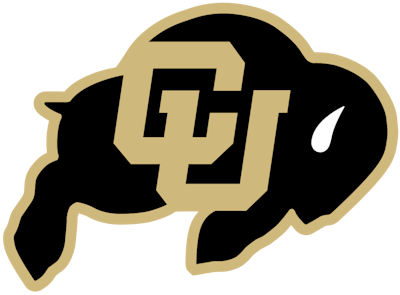 The University of Colorado Athletic Department has officially launched the Buff Club Flatirons Society, a fundraising group of top athletics donors.
"We are entering one of the most critical eras in the history of the Colorado Buffaloes," CU athletic director Rick George on the school's website. "With the infrastructure we've been building for our student-athletes, we have a tremendous opportunity to showcase that we have what it takes to be a national leader and win championships. Investments from every Flatirons Society member will be crucial to us achieving championship level success."
Invitation to the Flatirons Society is reserved for those who make annual leadership gifts of $10,000 or more inclusive of per-seat contributions, scholarships, excellence fund giving, endowments, and capital projects. Additional benefits will be reserved exclusively for those who commit to multi-year philanthropic pledges. All philanthropic commitments are tax deductible and are above and beyond any per-seat contribution. Levels of recognition include:
Red Brick: $10,000 - $24,999
Iron: $25,000 - $49,999
Limestone: $50,000 - $99,999
Sandstone: $100,000 and up
"Leadership level investment is a key component to building and sustaining a standard of excellence amongst our 350+ student-athletes," senior associate athletic director and assistant vice chancellor for advancement Leon Jackson III said. "CU's national brand is stronger than ever and now is the time for our Buff Family to stand shoulder-to-shoulder for the journey ahead. The Buff Club Flatirons Society will play an instrumental role in bringing Colorado Athletics back to national prominence, while honoring each investment with experiences and access like never before."
Membership provides access to behind-the-scenes information and experiences with fellow Flatirons Society members. This includes invitations to member-only events featuring head coaches, athletic director Rick George and student-athletes, away game and post-season travel opportunities, exclusive game-day experiences, and much more.