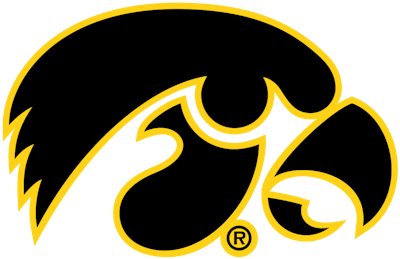 The University of Iowa athletic department announced Thursday the Hawkeye Women: RISE campaign, described as "a transformational campaign that will benefit all women's teams at Iowa."
"This past weekend we were able to celebrate 50 years of Iowa Women's Athletics. It was an incredible opportunity for our current and former letterwinners, coaches, staff and fans to reflect on the wonderful accomplishments and growth in our women's programs," Iowa athletic director Gary Barta said. "We were also able to share our vision for the next 50 years and excited to announce a campaign that will provide support for all Hawkeye women's teams."
According to a release on the Hawkeyes' athletic website, the Hawkeye Women: RISE campaign highlights two current facility initiatives, the construction of a training facility for Iowa gymnastics and the spirit squads, as well as a field hockey operations center. In addition, the campaign vision includes opportunities to support all women's sports at Iowa through endowed scholarships, endowed coaching positions and more.
Former Iowa letterwinner P. Sue Beckwith recently endowed the Iowa head women's basketball coaching position, a first for the Big Ten Conference. Moreover, Iowa's soccer program moved into a $4 million operations facility, funded through private support, that includes locker rooms, a game-day suite, athletic training room and team meeting room.
"Whether it was being on the ground floor of Title IX 50 years ago, winning a field hockey national title, or becoming the first Power 5 school to offer women's wrestling, the University of Iowa continues to be at the forefront of excellence and equity," says Beth Goetz, deputy director of athletics and chief operating officer, according to the release. "This campaign will support and empower future female student-athletes—providing them with world-class opportunities that will help them to continue to succeed in the Big Ten Conference and beyond."