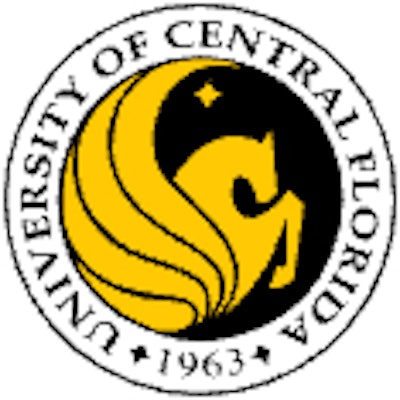 The University of Central Florida is asking for millions of tourism dollars to help speed up athletic facility projects.
UCF has requested $176.6 million from the Orange County Tourist Development Tax Citizen Advisory Task Force, according to an application obtained by the Orlando Sentinel.
The plans are part of UCF's latest fundraising campaign that's focused on upgrading multiple facilities, including FBC Mortgage Stadium and Addition Financial Arena.
The university has not received TDT money in the last 10 years, according to the document and as reported by the Sentinel.
The facility plans have shifted greatly since UCF athletics director Terry Mohajir initially introduced them to the university's Board of Trustees in August 2021. Mohajir recently shared a major update: UCF shifted away from the addition of a south tower to the football stadium and instead wants to rebuild the Roth Tower, the newspaper reported.
That structure, however, is part of Phase Two of the plans, which can't begin until Phase One is fully funded. The first phase includes a standalone football operations building, a recovery river, a new entryway into FBC Mortgage Stadium, a new plaza area and renovations to the existing Wayne Densch Sports Center.
Previously the expected total amount for the plans was $125 million, the Sentinel reported a year ago.
A new total cost had not been publicly shared since the changes were announced less than two months ago — until now.
UCF said the new total cost of the proposed project is $267,878,184, according to the project budget included in the application. So far, $26,850,00 has been raised for the project, the document said.
The university is requesting $176,625,000 over a 10-year period, which is approximately two-thirds of the total project cost, according to the application. UCF said the remaining funds would then come from "private sources, including philanthropy, corporate partnership revenue and premium seat revenue."
UCF added that several components not included in the TDT request could begin as soon as late 2023, pending philanthropic funding.
The university said the requested funds would go toward a number of "transformational" components, including the construction of the new football stadium tower which would introduce a "Launch Club" and expand suite options among other new premium seating opportunities.
"These transformational components need TDT investment for accelerated development," UCF wrote in the application. "If TDT funds are committed over a 10-year period, UCF would be positioned to design and construct as quickly as feasible to drive additional visitor capacity and attract new events and related tourism revenue guaranteeing a strong return of investment to the region."
This phase of the project would "build capacity and drive tourism," which is crucial to the potential approval of the TDT funding.
The university explains that UCF's upcoming July 1 entry into the Big 12 Conference will "bring new, vibrant fan bases and visitors" to the Orlando area, especially during the football season.
According to the Sentinel report, if approved, UCF would receive $10 million in 2024, $15 million in '25, another $15 million the year after and so on, the request said. The requested payment timeline would look as follows:
2024: $10 million
'25: $15M
'26: $15M
'27: $16.6M
'28: $20M
'29: $20M
2030: $20M
'31: $20M
'32: $20M
'33: $20M