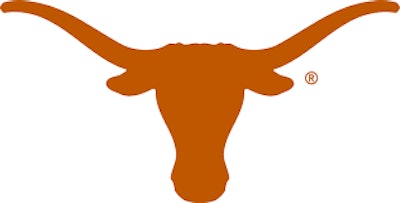 The University of Texas athletic department has announced that current Longhorn Foundation members will earn loyalty points for any NIL donations starting July 1.
"It's just another great asset for us," executive director Patrick Smith told On3 in a phone interview Monday. "Not only are we doing good things in the community, not only are we helping our student-athletes, we're also giving donors the benefit which is a game-changer. As of now, it's still a tax-deductible donation. The ability for them to get a tax deduction and loyalty points is a really good thing."
The measure — seen as a way to combat donor fatigue as the NIL era approaches its third year — was made possible by a law signed by Texas governor Greg Abbott Texas law less than two weeks ago. The revised NIL legislation provides cover for state schools from being punished by the NCAA, which views the relationship between collectives and institutions' fundraising as impermissible.
Unlike other collectives such as Texas A&M's 12th Man Foundation, which is an independent charitable entity, the Longhorn Foundation is under the athletics umbrella and not separate from the university.
The Longhorn Foundation's points system help determine priority for season ticket seat selection and upgrades for all sports, including the Red River Showdown, football road games, postseason events and football parking.
According to On3's Pete Nakos, the current breakdown for donations awards five points per $100 for Longhorn Excellence gifts. Another two points are given for $100 donated toward annual seat-related gifts. It's not yet clear what the NIL loyalty point system will look like.
"We need to work that out. We're going to defer to the Longhorn Foundation," Smith said. "It's going to incentivize people to give. It's really a huge benefit for us. It's something people have been asking about for a long time. People get hit up by athletics for a bunch of stuff they need and of course hit up by us to help our student-athletes, help charities. The ability for someone to say, 'Yes, you get loyalty points for this as well' is just a benefit."
Smith said the collective has been in constant communication with the Longhorns' compliance office. Football coach Steve Sarkisian and men's basketball coach Rodney Terry met with donors and fans earlier this month to fundraise for the collective, Nakos reported.
Five separate Texas-focused collectives came together six months ago to form the Texas One Fund. Smith confirmed Monday that the One Fund does have nonprofit status with the IRS and is still accepting tax-deductible donations. The revenue service released a 12-page memo earlier this month stating donations made to nonprofit NIL collectives are not tax-exempt.
Related: IRS Addresses Whether NIL Collectives Further an Exempt Purpose
"Some collectives have put their 501(c)(3) activity on pause, but most have not skipped a beat," Nakos wrote. "While the memo is a warning, it's not actionable until the IRS revokes a nonprofit's status or sets a precedent in tax court."
"I think people want to give," Smith said. "People like what we're doing and what our mission is. People understand the importance. They know it helps the kids, and they want to win. So, I think the more structure that evolves and the way it goes that allows real-world applications of it, the better. And this is one."