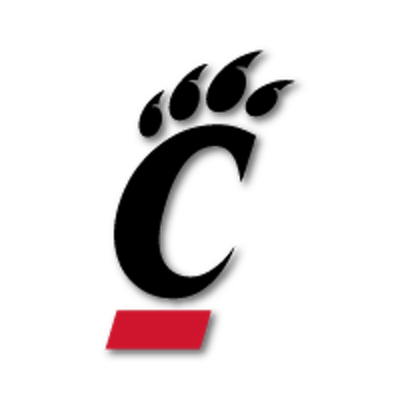 The University of Cincinnati Athletics' "Day One" fundraising effort topped $100 million during the first quarter of the 2023 football season right as the Bearcats began a new era as a Power 5 school.
Since the public launch of "Day One Ready" in November 2021, the Cincinnati community has come together to ensure that more than 450 student-athletes will be positioned to compete and win in the Big 12.
"We set an ambitious goal to compete for championships on the first day we entered the Big 12, and we can't thank our Bearcats community enough for what has been an outpouring of support," said director of Athletics John Cunningham in a statement. "We've seen advances already — in facilities, support for our student-athletes and critical investment needed to be championship ready. We thank our supporters and fans. The future is bright for Cincinnati Athletics." Seventeen gifts to the Day One Ready campaign were $1 million or more. More than 11,000 donors contributed. The Day One Ready campaign focused on three elements: signature facilities, student-athlete wellness and championship readiness. Big changes are already underway.
Signature Facilities
Fueled by investments from Bearcats supporters, work is underway on facilities projects that the school hopes will put UC on par with other Power 5 programs and bring championships to Cincinnati.
UC broke ground this spring on the campaign's flagship project: a new indoor practice facility and performance center that will feature a 120-yard field, nutrition station, weight room and sports medicine offices, among other amenities. It will be the permanent, all-weather home for UC football to train year-round, and a versatile practice facility for other UC sports.
Approximately 70 percent of the goal has been met for the practice facility, and fundraising continues.
Upgrades to the men's and women's basketball team facilities, including new locker rooms in Fifth Third Arena will be completed before the beginning of the basketball season.
This locker room enhancement was 100 percent funded by donors.
Student-Athlete Wellness
An endowment and additional support have been established to provide funding for student-athletes to access dedicated mental health and wellness services.
A new Director of Performance Nutrition, Dillon Frees, has joined the team and additional registered dieticians have been hired.
UC launched the Student-Athlete Career Development and Leadership Academy, which will prepare every Bearcat for their professional life after college.
Championship Readiness
UC also saw more than 2,000 donors give over $11 million to scholarship funds through the Day One Ready Campaign. The endowed investments will provide permanent financial support for student-athletes across all sports while ensuring the long-term viability of UC's varsity programs. -athletes to ensure they have success on and off the field."