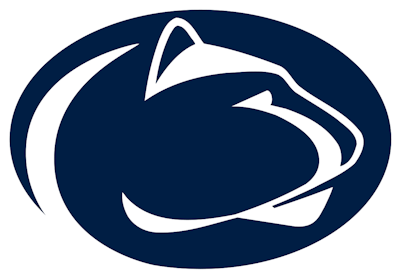 Penn State has launched a new beer that will benefit the Nittany Lions student-athlete NIL collective.
According to FanNation, Penn State's official NIL collective, Happy Valley United, has partnered with New Trail Brewing to receive $1.50 from sales of each case of State Light beer, which New Trail released this year under the motto, "Light beer for the fans."
"Our partnership with New Trail signals a buy-in by local businesses to Penn State student-athletes," Jen Ferrang, Happy Valley United general manager of development and corporate partnerships, said in a statement. "New Trail's generosity aligns with our vision to support NIL opportunities at Penn State for all student-athletes and gives Nittany Nation the opportunity to show their support on game day."
New Trail is based in Williamsport, Penn., and launched State Light back in August. The brewing company has promoting the beer to Penn State fans during the 2023 football season. The new brew is available at Beaver Stadium and the Bryce Jordan Center. The company said it has sold more than 10,000 cases of State Light so far.
"Since even before New Trail's inception, our founders have had deep roots in State College with their various endeavors," Don Rieck, marketing director of New Trail Brewing, said in a statement. "We brew in nearby Williamsport. Our city's hotels fill up with fans traveling in for game weekends. Everywhere you go, you'll see everyone getting tailgate ready. There's nothing quite like Penn State Athletics, and we're proud to help support student-athletes through Happy Valley United with proceeds from our favorite beer to drink while watching them play."
Happy Valley United became the primary Penn State NIL collective in June. Penn State athletic director Patrick Kraft has endorsed Happy Valley United as the Nittany Lions' official NIL collective.
"Both groups have been great supporters of our NIL efforts to date, but this merger was an important step in our ever-changing collegiate athletics landscape," Kraft said in June. "It was imperative for these two powerful collectives to join forces to provide a large breadth of NIL opportunities for student-athletes in all 31 of our sports programs to continue to push us forward."