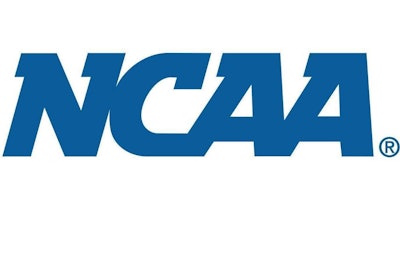 The NCAA Constitution Committee today shared its draft constitution with NCAA member schools and conferences. The draft provides significant authority to the divisions, giving each the ability to reorganize and restructure itself.
"Thanks to the feedback from member schools and conferences, advocacy groups, coaches and students, this process has been an example of how we can work together to modernize college sports and meet the needs of students engaged in intercollegiate athletics—today and for the future," Jack DeGioia, NCAA Board of Governors chair and Georgetown president, wrote in a memo to NCAA members. "We have reached an important milestone in our efforts. Over the next two months, we will engage in the next phase of our work."
NCAA members will meet virtually at a Special Convention on Nov. 15 to discuss their feedback on the draft constitution. The Constitution Committee will provide its final recommendations to the Board of Governors by Dec. 15. A new constitution will be voted on at the 2022 NCAA Convention in January. In the months after the 2022 Convention, each division will adopt additional changes to be effective Aug. 1 for the following school year, with more expected after that date.
Draft constitution
The current draft of the constitution reduces the number of members of the NCAA Board of Governors from 21 to nine to streamline decision-making for Association-wide issues. Six members would be from the three divisions (four from Division I and one each from Divisions II and III), plus there would be two independent members and one former student-athlete. Student-athletes would also serve on the Division I Board of Directors and Division II and Division III Presidents Councils, and they would have voting representation within each of these groups.
The draft includes new concepts while also codifying some existing priorities and principles into the constitution for the first time. It prohibits pay-for-play but embraces name, image and likeness benefits. It maintains existing revenue allocations and championship opportunities for each division, and each division would have oversight of its own budget, expenditures and distribution to its members. The current draft constitution also underscores the importance of both physical and mental health and emphasizes diversity, inclusion and gender equity.
Special Convention
As announced by the Board of Governors, the Special Convention on Nov. 15 will focus on proposed changes to the constitution to enable the Association to better meet the needs of current and future student-athletes. The Constitution Committee will share concepts and representatives from member schools and conferences will provide feedback and questions.
The event is scheduled for noon-5 p.m. Eastern time. NCAA members who would like to participate must be registered by 5 p.m. Eastern time Wednesday. To register and learn more about additional event details, visit ncaa.org/special-convention.