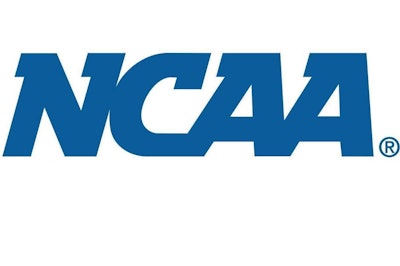 The NCAA Research Committee has selected five research proposals to fund in the 2021 cycle of the NCAA Graduate Student Research Grant Program.
Now in its 15th year, the program is aimed at stimulating research on college sports by providing financial support to graduate students in social and behavioral science fields.
Their work will help inform NCAA member schools and the public on key topics by introducing new studies to the field. Awards for these one-time grants are set at a maximum of $7,500. Recipients are expected to conclude their project in an article suitable for publication in a scholarly journal or in a completed thesis or dissertation. They will be invited to present their findings to the NCAA Research Committee members in fall 2022.
Grants were awarded to the following graduate students:
Nataliya Bredikhina (Temple). "Pursuit of NIL opportunities: Exploring student-athletes' interest, experiences, and implications for well-being."
Jeff Ruser (Indiana). "Exploring the emotional, psychological, and social impacts of social media use on highly visible student-athletes in the NIL-era."
Simran Kaur Sethi (Oklahoma). "They arrive, they compete, but what's next?: Exploring the transition out of sport experiences of former Division I international college athletes."
Marcus Smith (Cincinnati). "'Final whistle': Exploring coaching, mentoring, and the importance of race in men's college basketball."
Rebecca D. Taylor (Saint Louis). "Suicidality in collegiate athletes."
It is anticipated that the 2022 call for proposals will be released in February, with proposals due in May. The NCAA Research Committee invites research proposals within the general topic areas of student-athlete well-being and college athletics participation.
Topics may include, but are not limited to, the impact of participation in athletics on the academic or social experiences of student-athletes; best practices for academic advisement of student-athletes; the relationship between athletics' time demands and academic success; student-athlete integration into the campus community; the relationship between athletics department finances and on-field success; student-athlete satisfaction with the college experience; and student-athlete mental health and well-being.