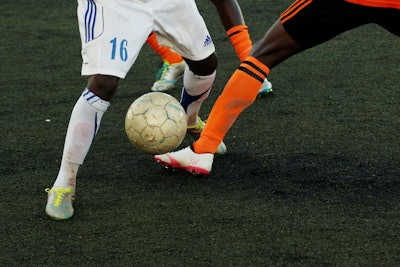 Photo Courtesy of Jannik Skorna
The invasion of Ukraine by Russia in the past 48 hours has the potential to upend daily life for even those outside the sphere of conflict, including the world of sport.
GlobalData head of sport analysis Condrad Wiacek said in notes published Thursday morning that up to $500 million in European sports sponsorships were in danger of being lost due to the conflict.
"While the Champions League Final, due to take place in St Petersburg, has been the focus over the past few days, many other sport focused sponsorship and event agreements are now at risk. The financial repercussions from Russia's invasion will reach deep into the sports industry," Wiacek wrote, adding that Event agreements that will be impacted include Formula One hosting the Grand Prix in Sochi and Zenit St Petersburg, due to play the second leg of their Europa League tie against Real Betis.
In addition to massive sponsorship agreements, Russia is a major events host with upcoming events such as the UEFA Super Cup in 2023, the European Rhythmic Gymnastics Championships in 2023 and the European Curling Championships later this year.
"This is in addition to declaring interest in hosting the 2027 Rugby World Cup and the 2036 Olympic Games," Wiacek wrote, "all of which are now under threat. This will be a particular blow to the International Olympic Committee, with host cities and nations becoming increasingly difficult to come by. The question facing many international governing bodies is whether they are guided by money or by morals."