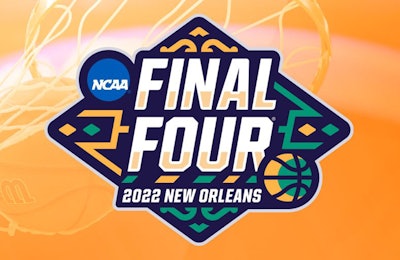 The Indiana Hoosiers men's basketball team may be a little tired when they take the court against St. Mary's on Thursday in the first round of the NCAA tournament.
After beating Wyoming in the men's First Four in Dayton, Ohio, the Hoosiers were slated to board a flight at 1:10 a.m. bound for their next game in Portland, Ore.
However, the Hoosiers flight wound up taking off at 4 a.m. Wednesday instead, meaning the team didn't arrived in Portland until around 9 a.m. ET. The Hoosiers' game against St. Marys is slated for tipoff at 4:20 p.m. PT Thursday.
The Hoosiers late departure from Dayton Tuesday night/early Wednesday morning was due in part because the team had to switch planes, as the one waiting at the airport was too small to accommodate the whole party.
According to the USA Today, Indiana followed protocol and submitted paperwork declaring its traveling party size (the NCAA pays for team travel during the tournament). The party includes the team, coaches, staff, and band. Some of the team's luggage had to be left behind and is going to be shipped to the Hoosiers in Portland.
"They had to change the plane because they didn't think the plane was large enough to handle the wind over the Rockies," Indy Star correspondent Matt Cohen tweeted. "But then the balance was off when luggage when they moved planes."