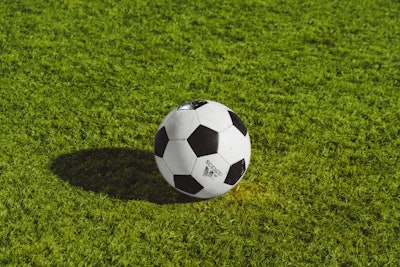 The U.S. Soccer Federation has finalized agreements to pay its men's and women's teams equally, making it the first national governing body in the sport to promise equal pay to men and women.
The federation also announced separate collective bargaining agreement through December 2028 with unions for both men's and women's teams.
"I feel a lot of pride for the girls who are going to see this growing up, and recognize their value rather than having to fight for it. However, my dad always told me that you don't get rewarded for doing what you're supposed to do — and paying men and women equally is what you're supposed to do," U.S. forward Margaret Purce said, according to the Associated Press. "So I'm not giving out any gold stars, but I'm grateful for this accomplishment and for all the people who came together to make it so."
The biggest challenge in coming to an agreement was deciding how the World Cup prize money would be distributed. While the women's team has been to back-to-back World Cup titles, differences in FIFA prize money meant they took home far less than the men's winners.
The unions agreed to pool FIFA's payments for the men's World Cup later this year and next year's Women' World Cup, as well as for the 2026 and 2027 tournaments. Each player will then get matching game appearance fees.
"We saw it as an opportunity, an opportunity to be leaders in this front and join in with the women's side and U.S. Soccer. So we're just excited that this is how we were able to get the deal done," said Walker Zimmerman, a defender who is part of the U.S. National Team Players Association leadership group.
According to the Associated Press, the federation previously based bonuses on payments from FIFA, which earmarked $30 million for the 2019 women's tournament, including $4 million to the champion United States.
FIFA has increased the total payout for the 2022 men's World Cup to $440 million, and president Gianni Infantino has proposed that FIFA double the women's prize money to $60 million for the 2023 women's World Cup.
As part of the deal, women gave up guaranteed base salaries which had been part of their CBA since 2005. Some of the women received guaranteed money of $100,000.
"I think we've outgrown some of the conditions that may look like we have lost something, but now our (professional) league is actually strong enough where now we don't need as many guaranteed contracts, you know, we can be on more of a pay-to-play model," Purce said.
Childcare, which has been covered for women for more than 25 years, has now been extended to men during nation team training and matches.
"There were moments when I thought it was all going to fall apart and then it came back together and it's a real credit to all the different groups coming together, negotiating at one table," said federation president Cindy Parlow Cone, a former national team player who became head of the governing body in 2020. "I think that's where the turning point really happened. Before, trying to negotiate a CBA with the women and then turn around and negotiate CBA terms with the men and vice versa, was really challenging. I think the real turning point was when we finally were all in the same room sitting at the same table, working together and collaborating to reach this goal."