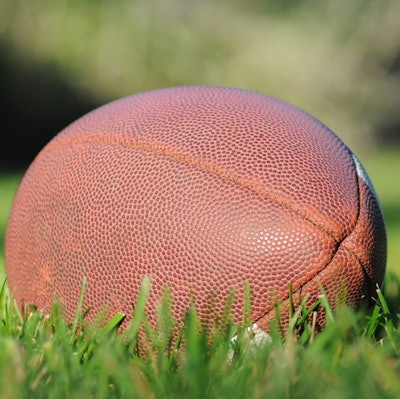 The Utah Youth Football Conference has turned over an investigation into a weekend incident between a coach and an officiant to the Lehi (Utah) Police Department, the organization said.
A coach is accused of shoving a teenage referee at a youth football game Saturday, KSL-TV reported.
"We had a skirmish on the field where the coach essentially attacked a referee," Cole Cooper, president of the Utah Youth Football Conference told the NBC affiliate station.
Video of the incident was posted online through social media, including the Utah Youth Football Parent page. It shows an assistant coach from the Skyridge first- and second-grade team rush out onto the field after a skirmish between players. As the 19-year-old referee comes to break up the fight, he helps a player to his feet, and the assistant coach comes running onto the field and shoves the ref.
"It took me a few seconds to realize what was going on because I've never seen anything like that," said Bower Anderson, who was also a ref on the same field. "It was just kind of scary, I guess ... At the end of the day, it's like, we're trying to do our jobs and just help out kids."
The Utah Youth Football Conference has a zero-tolerance policy when it comes to parents and coaches misbehaving, KSL-TV reported.
"There is no time that an official or coach or player should touch an official," Cooper said.
Cooper said Saturday's incident highlights a big problem happening in youth sports, which is contributing to ref shortages nationwide.
"There is a problem with parents, with coaches thinking this type of behavior is acceptable," he said. "Parents, just because you pay a fee to play, some of them think that they have the right to argue with the refs, or fight with the refs, or show up and be a nuisance."
In a statement to KSL-TV, president of Skyridge Youth Football Kristel Lundberg said the organization was "saddened" by the incident.
"The behavior exhibited by our assistant coach on the field is not a true representation of our program nor is it in line with our expectations of our coaches, parents, and players," Lundberg said in the statement. "Football brings out strong emotions in even the calmest of us. We aim for passion, positive intensity, teamwork, respect, and a love of the game. The coach in question reacted to his interpretation of what was happening on the field in a dramatic and negative way. Our leadership and that of the Utah Youth Football Conference has a zero-tolerance policy for actions and reactions like this."
Lundberg also said in the statement that "it is my sincere hope that we can put this incident behind us and continue to enjoy youth football."