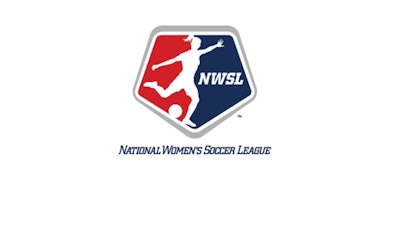 Orlando Pride head coach Amanda Cromwell and assistant coach Sam Greene have both been fired for "engaging in retaliatory conduct" toward players who they believe made or supported allegations of misconduct against them.
The move comes in the wake of an independent review of the National Women's Soccer League that found systemic abuse and misconduct within the NWSL in the United States.
Cromwell and Greene were investigated in March by counsel to the Pride on accusations of verbal abuse and improper favoritism. The investigation led to a written warning for both coaches. In May, an investigative arm of the NWSL's players association reported that Cromwell and Greene were retaliating against players they suspected of initiating or participating in the original investigation.
On Tuesday, the NWSL released a statement saying that "Cromwell and Greene were found to have engaged in conduct that discouraged reporting and fostered a general fear of retaliation, and to have taken negative actions against certain players, including by seeking to waive or trade them."
The NWSL/NWSLPA Joint Investigative team further found that goalkeeper coach Aline Reis did not fully cooperate with the investigation, in violation of League policy, including by pressuring players to share favorable information with investigators. The findings were reported to NWSL commissioner Jessica Berman, NWSLPA Executive Director Meghann Burke, and Orlando Pride ownership.
Cromwell's and Greene's employment contracts have been terminated effective immediately. The coaches are ineligible to work in the NWSL in any capacity unless or until approved by the commissioner.
In order to be eligible for future employment in the NWSL, Cromwell and Greene must participate in mandatory training regarding retaliation, discrimination, harassment and bullying, and must participate in mandatory executive coaching, as determined by the commissioner and at the League's expense. Cromwell and Greene may apply to the commissioner for consideration only after they have successfully completed the mandatory training and coaching, acknowledged wrongdoing, and demonstrated a sincere commitment to modifying their behavior.
"As we continue to build a league as elite as the players on the pitch, it is critically important that we foster a culture where individuals can safely come forward with concerns without fear of reprisal," said NWSL commissioner Jessica Berman. "These retaliation concerns were identified during the NWSL/NWSLPA Joint Investigation and interim measures were put in place due to the ongoing nature of the misconduct."