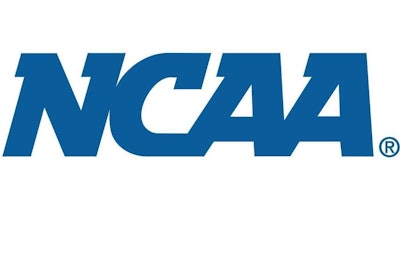 The NCAA office of inclusion has released its disability guide, a three-part resource for the membership to use in supporting student-athletes with disabilities.
Featuring sections on "Defining Disability (PDF)," "Language Can Impact How Your Athletes Perform (PDF)" and "Access and Accommodations for Student-Athletes With Disabilities (PDF)," the disability guide highlights information on what it means for someone to have a disability, the importance and impact of using inclusive language, and guidance on how to ensure student-athletes with disabilities have access and reasonable accommodations to excel academically, athletically and in all aspects of their collegiate experience.
"The disability guide is a helpful resource for the athletic community to better support and understand the diverse needs of student-athletes with disabilities," said Niya Blair Hackworth, NCAA director of inclusion. "We hope the guide will contribute to fostering more inclusive environments of belonging within athletics for student-athletes with disabilities. The disability advisory group and focus group members were instrumental in creating and evaluating the guide by using their expertise and background to make meaningful contributions."
Each resource is easily consumable, two or three pages in length, and features actionable takeaways to immediately benefit student-athletes with disabilities.
"The NCAA encourages student-athletes with disabilities to participate in collegiate athletics to the full extent of their interests and abilities," said Jean Merrill, director of inclusion. "Publishing the three-part resource is an important step in our broader effort to create awareness about disability, provide tools and skills for coaches and administrators, and to prioritize accessibility and belonging for student-athletes."
In 2021, the office of inclusion developed a disability strategic plan that focuses on disability programs and initiatives. A disability advisory group was created as part of the strategic plan and was responsible for advising and guiding office of inclusion staff during the development of the disability guide. The advisory group consisted of NCAA membership, staff and student-athletes and experts in disability-related organizations.
They were:
Jamie Axelrod, director of disability resources at Northern Arizona.
Adam Meyer, director of student accessibility services at the University of Central Florida.
Emilie Rains, coordinator of operations in analytics and innovation at the NCAA.
Marci Ridpath, disability consultant at the NCAA.
Ivy Watts, former New Haven women's track and field student-athlete and mental health empowerment speaker.
Ashley L. White, assistant professor in the department of rehabilitation psychology and special education at Wisconsin.
Taking part in the development of the resource and being part of the disability advisory group was important to members.
"It's critical to create intentional spaces for learning opportunities so that coaches can feel empowered to support their athletes in all ways and learn language to create supportive and welcoming environments," said Watts, a former All-American and Northeast-10 Conference Woman of the Year. "This experience was important to me because everyone should feel accepted mind, body and soul in their sport, and I am grateful to play a small part in educating coaches on how to correctly use language and respect all identities of their athletes, because how we speak to our athletes matters."
For any additional questions on the guide, contact Merrill at jlmerrill@ncaa.org. More information and resources about the NCAA's commitment to offering opportunities to student-athletes with disabilities can be found on ncaa.org.