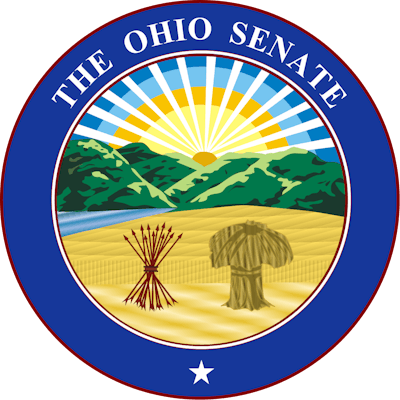 Amid near universal pushback, Ohio Senate Republicans on Tuesday removed a controversial provision that would have required genital verification before transgender athletes could be allowed to participate in K-12 sports.
As reported by The Columbus Dispatch, the senators replaced the provision in House Bill 151 that would have required "internal and external" exams to verify a student's sex with a requirement that athletes whose sex is disputed "present a copy of the participant's original birth certificate."
Though the bill passed the Ohio House in June, Ohio's chapter of the American Academy of Pediatrics warned that pelvic exams are not commonplace for children and doing so could be psychologically harmful or even traumatic, the Dispatch reported.
LGBTQ groups expected the provision to be changed, but even conservatives came out against the original wording of the bill. Ohio Senate President Matt Huffman (R-Lima) and Center for Christian Virtue President Aaron Baer both called the examination provision unnecessary and unhelpful to their goal of preventing transgender women from playing in women's sports.
"In fact, that was an error when it was in the amendments in the House," House Speaker Bob Cupp (R-Lima) said Tuesday, as reported by the Dispatch. "So there's no objection, in fact, our members would encourage it to come out."
HB 151 remains a blanket ban on transgender girls playing on female sports teams in middle and high school but not in college. An earlier version of the bill included public and private universities, but that language was also stripped from the legislation Tuesday.
Proponents of such bills say transgender girls have certain biological advantages that make them faster, stronger and more likely to beat their cisgender peers.
The Ohio High School Athletic Association allows transgender boys and girls to compete on teams that align with their gender providing they meet certain criteria, such as a year of hormone therapy. The OHSA has approved a total of 35 transgender male athletes and 11 transgender female athletes over the six years its policy has been in place. Only one transgender girl plays on a varsity team in Ohio, according to the Dispatch.