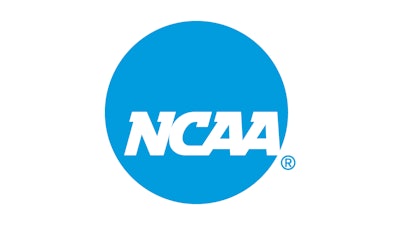 Move the numbers.
It's a tagline for WeCOACH's yearlong campaign to celebrate the 50th anniversary of Title IX. More importantly, it's a continuation of the organization's mission to recruit, advance and retain women coaches through year-round professional growth and leadership development programs. In doing so, the organization hopes to reverse a trend seen since Title IX became law in 1972. Specifically, the percentage of college teams coached by women dropped significantly in the decades after Title IX. In 1972, the number of women's teams with a female head coach was above 90%, according to the NCAA's Title IX 50th Anniversary Report (PDF). In the latest 2021-22 demographics data collected by NCAA research, that number was 41% collectively across all NCAA divisions.
"We serve women coaches, all sports, all levels of sport through year-round professional growth and leadership development," said Vanessa Fuchs, CEO of WeCOACH and a former women's basketball player and track and field athlete at Florida State. "Our whole goal is to move the numbers. We want to move those numbers and help inspire women to pursue this as a career, but we also want to advance and retain women in coaching, as well."
WeCOACH, a membership organization known as the Alliance of Women Coaches before rebranding in 2018, is attempting to improve these numbers in several ways.
One example is WeCOACH's daylong, regional workshops like the one that took place at the NCAA national office Wednesday, which was also National Girls and Women in Sports Day. The event, in partnership with the NCAA and 10 different conferences across all three divisions, brought more than 165 coaches and administrators together. Attendees networked with one another and engaged with several speakers with expertise in various areas connected to coaching.
Carol Hutchins, legendary Michigan softball head coach who retired after last season, was one of those speakers. She has been a WeCOACH supporter for several years after attending an academy where she listened to an impactful speech from Nicole LaVoi, director for the Tucker Center for Research on Girls & Women in Sport.
"That was my first taste of the organization," Hutchins said. "They're all about supporting women in coaching, networking with women in coaching and really propelling us forward. So it's a fantastic organization that all coaches should get involved with to some degree."
Michelle Morgan, currently the director of athletics at John Carroll who will become the next commissioner of the Atlantic Hockey Association and College Hockey America on April 17, was part of a breakout session focused on peer-to-peer learning at the recent workshop. A former women's ice hockey student-athlete at St. Thomas (Minnesota), Morgan said events like this are so impactful because they provide a space for women in college athletics to set aside competitive differences and network in a mutually beneficial way.
"I think this environment is so special because we lean on each other and we learn from each other and celebrate each other," Morgan said. "I love this opportunity because it allows me to give back in what I've learned, but it also allows me to learn and have takeaways from the people who are participating today to say, 'How can we make each other better?'"
If the daylong workshops are an appetizer of the many programs WeCOACH offers, the organization's NCAA Women Coaches Academy is the entrée. Another partnership between WeCOACH and the NCAA, the Women Coaches Academy is a multiday event that focuses on three areas: skills development, retention and advancement, and connection and collaboration.
This year's academy, which takes place May 22-24 in Denver, will mark the 20th anniversary of the inaugural academy. Former NCAA President Judy Sweet, along with Celia Slater and Ann Salerno, led the efforts to create what became the NCAA Women Coaches Academy in 2003. In 2018, NCAA Academy 2.0 launched as another development opportunity for academy graduates.
Since 2003, more than 2,100 women have graduated from 51 academies. Fuchs said that analysis done by the Tucker Center for Research on Girls and Women in Sport found that more than 85% of these academy graduates are still in coaching, which is higher than the national average.
"There's some data pointing to and saying there's evidence that these academies are keeping women in the game," Fuchs said. "It's so exciting."
Anya Covington, a former Division I women's basketball player and coach at Wisconsin, is an academy graduate and was among the speakers at WeCOACH's recent workshop. While she's stepped away from the basketball court, Covington is still connected to college sports as the CEO of human2human. She founded the consulting organization that focuses on areas such as team building and bonding, culture evaluations and consultations, and diversity, equity and inclusion trainings. Her message to the recent regional workshop attendees focused on creating positive "life flow" through developing a better understanding of three core areas: their identity, purpose and convictions.
"Workshops like this, everyone needs to be part of it. If it's not in their yearly or monthly plan, they need to do it," Covington said. "WeCOACH is the place for coaches to come and grow, be themselves and heal with other people who have experienced similar adversities and triumphs. I hope if someone hasn't been part of this, they do it soon."
Chris Brown, commissioner of the Michigan Intercollegiate Athletic Association, wasted little time getting his conference involved with WeCOACH. Less than two months after assuming the commissioner role in July 2022, the MIAA announced it was partnering with the NCAA Divisions II and III Women Coaches Development Program.
The year-round program is designed specifically for Division II and Division III women coaches in all sports. It features nationally renowned experts addressing timely topics impacting the coaching profession. As part of the program, WeCOACH is also partnering to actively identify and build the pipeline of women on Division II and III campuses who aspire to enter the coaching profession by hosting "Catch a Vision" sessions that will provide best practices for securing coaching opportunities, networking and career strategy.
So far, 26 Division III conferences and 16 Division II conferences have partnered with the program. In total, more than 1,900 women coaches in Division II and more than 2,300 in Division III are being impacted by this program
"The conversations with our coaching staff members, our administrators who have actually taken part in these programs, they're nothing but glowing reviews. I'm just appreciative of the work that WeCOACH is doing because it's a benefit and a value add to our coaches and administrators, which means it's a value add to our student-athletes," Brown said. "The biggest feedback has been, one, convenience. Especially in the Division III space, coaches are wearing a lot of hats. Yes, they're a coach during the day but they're also doing facilities management, they're also doing compliance, so having things that are accessible and can be done from the comfort of their living and working (space) is pretty important. In addition, they've just brought in tremendous speakers. Our coaches all have had nothing but positive things to say about them and have recommended them to bring in for the entirety of our coaching and administrative staff."
The Great Lakes Valley Conference is one of the Division II conferences to partner with the Women Coaches Development Program, using funds from the Division II Conference Strategic Priorities Grant to do so. Commissioner Jim Naumovich said it's already benefiting the league's members, and he looks forward to the continued impact from the partnership.
"WeCOACH has the unique opportunity to focus their attention and energy to be advocates for female coaches. They have access to resources and professionals that individual schools and conference offices do not, so they provide an invaluable service to the membership," Naumovich said. "I hope our coaches can take the WeCOACH information to derive greater enjoyment and satisfaction in their positions as well as to enhance their experience and those of their student-athletes. We need to keep female coaches in the profession and let them know they are supported in their efforts and appreciated for the good work they do with their teams."