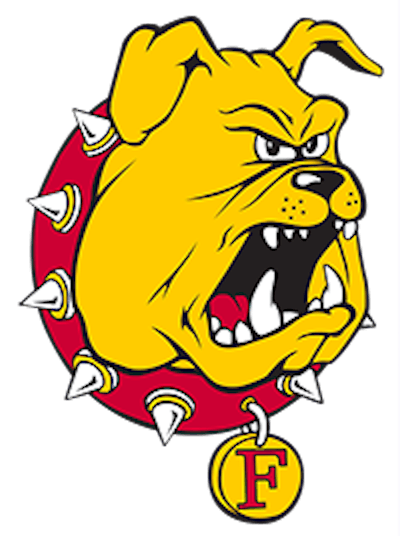 The NCAA has handed Division II Ferris State head football coach Tony Annese a one game suspension after two of his players lit cigars in a smoke-free locker room at McKinney (Texas) ISD Stadium after winning its second straight national title there in December.
According to the NCAA, the suspension is to be served the next time Ferris State reaches the DIvision II playoffs.
"I understand the concerns raised by the NCAA. Immediately after the game, while I was in the postgame press conference, the two issues cited by the NCAA were addressed by my coaching staff," Annese said in a statement Thursday. "As a coaching staff, each day leading up to the national championship game, we had reminded our players that smoking cigars in celebration would not be allowed. My team was fully aware that the actions of the two players were inappropriate.
"No matter how minor the actions may seem, young people need to understand that there are consequences for their actions. We will address these concerns and continue to have a strong, positive football program that represents Ferris State University on and off the field."
Many on social media pointed out that the NCAA did not reprimand former D-I LSU quarterback Joe Burrow after he smoked a cigar in the locker room following a national title.
Ferris State was also cited for removing stickers from the locker room and for generally leaving a mess. Ferris State was ordered to pay restitution to the McKinney Independent School District for $15,383 in cleaning and repair expenses, as well as $2,500 fine.
"I continue to be proud of the Ferris State University Football program and Coach Annese," athletic director Steve Brockelbank said in a statement. "I understand the concerns raised by the NCAA and we accept the responsibility for our actions and we will work to ensure this does not happen again in the future."