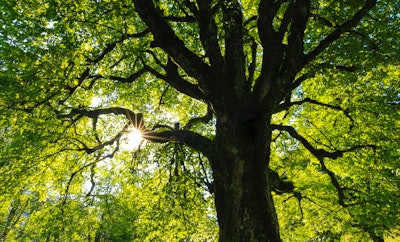 The Bridgeport (Conn.) parks department has hired a long-needed tree warden, but the city council is pushing back on the hire for a variety of reasons, including the position's $108,000 salary.
City council members were initially pleased with the hire, but that changed after they learned more about the individual, Bret Caulfield, and the process for adding him to the payroll.
According to the CtPost, which cited officials in mayor Joe Ganim's administration, Caulfield lacks the necessary training for the job, was brought aboard without the job being publicly advertised and will be juggling other duties.
"How many times are we going to keep going out and getting people who don't meet the requirements? How many times are we just going to go out and keep these searches private?" asked councilman Tyler Mack.
Aside from serving as tree warden, Caulfield will also help supervise parks personnel and oversee parks projects.
"I believe this individual will be an asset to the city," Public Facilities director Craig Nadrizny, who hired Caulfield, said.
Caulfield is technically a replacement for veteran staffer Stephen Hladum, who recently took a new position in New Haven. However, because Caulfield is assuming other duties, budget committee members understood Caulfield's to be a new position for them to consider funding. He began work on April 10.
"That's the awkward thing," said Councilman Scott Burns, a budget committee co-chairman. "When we're given a 'new' position the concept is that we'll approve or not approve that. And it sounds like they already reprogrammed (Hladun's) position and filled it."
Because the position is a new government position, it should have been competitively advertised, which it was not.
"I for one don't like the way the process went and I think a position of that caliber should have been advertised," said councilman Ernie Newton, the other budget committee co-chairman. He and Burns also found it hard to believe existing city staffers might not have wanted the opportunity to apply.
"With all due respect you know I reach out internally before I reach out externally," Nadrizny assured them.
Council members were also troubled to learn that although Caulfield runs a local landscaping business, he still must obtain the necessary state licensure to be a municipal tree warden.
"At this time the job description does indicate they have 12 months to get this certification," Nadrizny said.
Councilwoman Maria Pereira called that "nutty."
"Who's going to teach this person until he gets his certification how to decide whether a tree is safe or not or healthy or not?" she said.
"This individual comes with knowledge," Nadrizny responded. "They have a lot of knowledge on trees, but they just don't have the certification at this time."
Caulfield's salary was also criticized, especially because he isn't licensed.
Newton and Council President Aidee Nieves said if Caulfield still needs to be certified as a tree warden, then he should not be earning $108,000. Nkwo confirmed for them that the salary for Caulfield's job ranges from the mid-$90,000s to $110,000.
"I believe that in most positions if you don't have certification ... you don't get paid at the higher range," Nieves said.
Ganim's office in a statement Thursday defended Caulfield's hiring.
"The position is unaffiliated and appointed at the discretion of the director of public facilities," read the statement."The department of public facilities, including the parks division, is currently under-going a variety of staff changes. Due to these changes and anticipation of (the) spring/summer season, there was an immediate need to hire someone with a specialization of skills. The director of public facilities was in possession of this individual's resume and felt that they may meet the needs of the newly vacant functions after a structured panel interview."